NavPod 9.5" Wide Guard SailPod - GP1050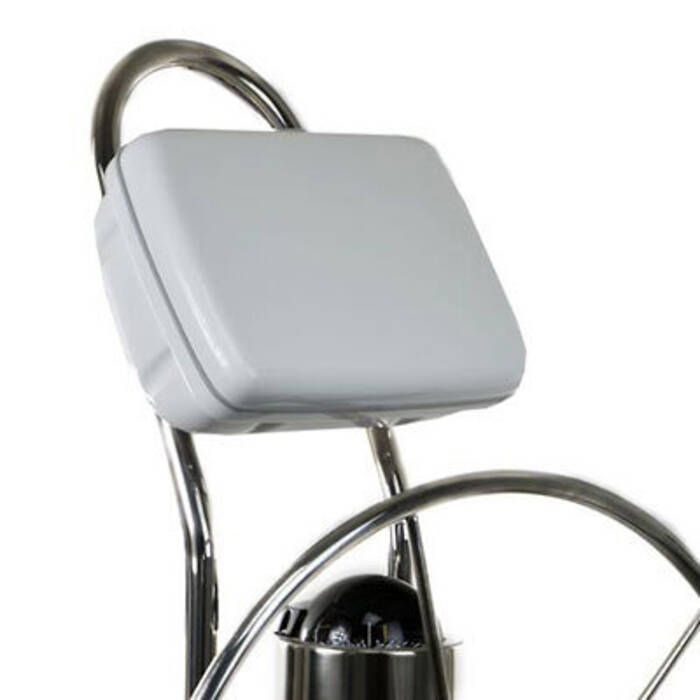 NavPod 9.5" Wide Guard SailPod - GP1050
Item # 876051
Description
NavPod's un-cut GP1050 SailPod provides a smart solution for mounting at the helm, where you can easily operate and clearly see the fine details of the display screen.
Features:
Clean, sturdy and secure way to mount electronics
Protects fishfinders/chartplotters from the harshest wet offshore boating conditions
Manufactured with a double gasket system that provides an excellent watertight seal between the front and back of the NavPod
Internal Poron Microcell Polyurethane gasket that won't submit to "compression set" like many rubber compounds
Assures reliability and longevity of marine electronics
Nickel chrome-plated stainless steel tamperproof fasteners for increased security and peace of mind
Thick acrylic capped ABS material that improves strength and provides structural rigidity
Protects the ABS from UV and it's potentially damaging effects on plastic
High gloss finish, giving you a clean mounting solution while concealing unsightly wires
Specifications:
NavPod Model No. GP1050
Generation: Gen3
Application: Un-cut
Usable Face: 12.75" W x 8.75" H x 5" D
Max. Cutout: 13" W x 9" H
Dimensions (Overall): 15.125" W x 11" H x 6.375" D
Mount: 9.5" Wide pedestal guard
Note: Includes SailPod only - other components sold separately.
Note: Stanchion Kit SK135 available (not included) for dash or overhead mounting options on powerboats and for unique mounting locations in sailboat cockpits.
Part Numbers for NavPod 9.5" Wide Guard SailPod - GP1050