Navisafe Navilight Tri-Color LED Navigation Light - Navisafe-355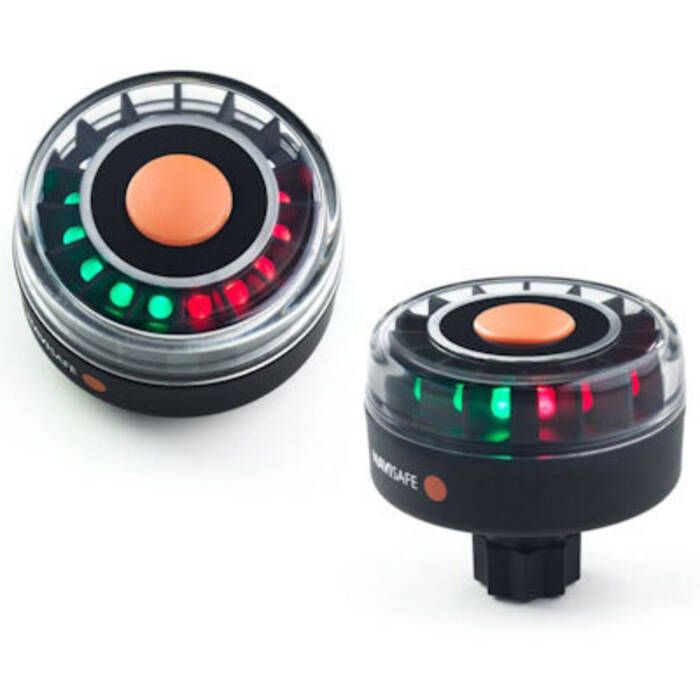 Navisafe Navilight Tri-Color LED Navigation Light - Navisafe-355
Item # 876022
Description
Navisafe's battery operated Navilight Tri-Color LED Light includes a green light to be shown at the starboard side and a red light to be shown at the port side. In addition, it includes the white stern light, to be used at the stern.
Features:
US Coast Guard approved for 2 nautical miles
Green and red lights show an unbroken light over an arc of the horizon of 112.5 degrees

Includes white stern light to be used at the stern

Powered by (3) AAA batteries (Sold separately)
Fully compatible with the RAILBLAZA StarPort Mounting system

RAILBLAZA is a New Zealand based supplier of one of the most versatile and EASY-To-USE Mounting systems for boats, ATVs, RVs or trailer

Base of Navilight has the form of a star and will fit directly in many Anchor Winches and Winches as well as to specially designed mountings such as the Navisafe RAILBLAZA Sideport, the Navisafe RAILBLAZA Starport and the Navisafe RAILBLAZA RailMount
All lights work independently, in a combination of all three or red/green together
(5) Modes:

TriColor Masthead light (135° White, 112.5° Red, 112.5° Green)
BiColor side light
Red side light
Green side light
White Stern light

Waterproof (20 meters) and air tight
Specifications:
Visibility: 2 NM
Applications: RAILBLAZAS StarPort system
Dimensions: 68 mm OD x 62 mm H
Includes RAILBLAZAS attachment
Powered by (3) AAA batteries (Sold separately)
Note: imperial dimensions are approximate, the manufacturer built this product to metric specs.
Part Numbers for Navisafe Navilight Tri-Color LED Navigation Light - Navisafe-355