Navionics Platinum+ Electronic Marine Charts
$241.99 - $434.99
$217.79 - $434.99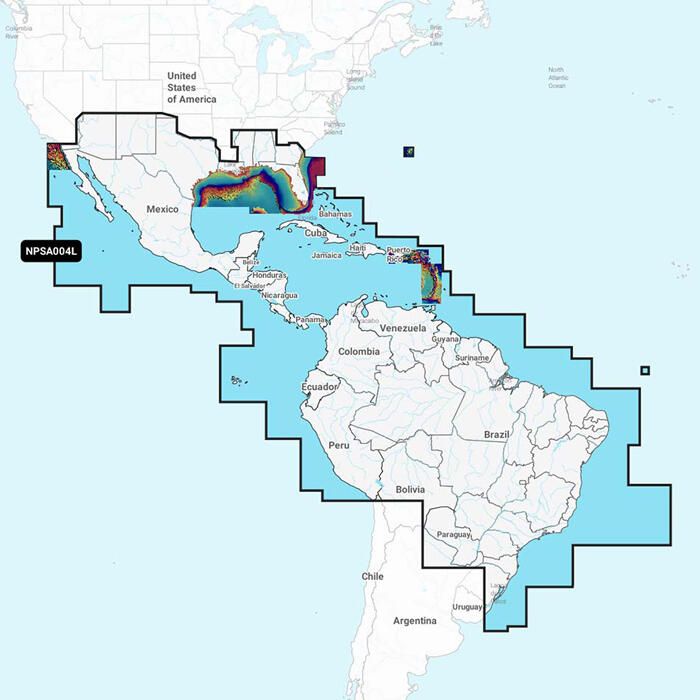 Navionics Platinum+ Electronic Marine Charts
Item # 932725
Description
This Navionics® Platinum+ Electronic Marine Chart delivers the most advanced multi-dimensional charts. Based off of Navionics+ cartography, this electronic chart offers integrated offshore and inland mapping, as well as additional viewing options for relief shading, satellite imagery with SonarChart shading overlay, 3D perspective view and aerial photos.
Features:
Comprehensive nautical charts derived from multiple official, government and private sources, displayed in a familiar look and feel
Detail-rich mappings of the coastal waters, lakes and rivers
SonarChart™ Live mapping allows boaters to create new personal 1' HD bathymetric charts that display in real time on the screens of their compatible plotters while navigating
Relief shading provides easy-to-interpret, clearer views of bottom structure
Experience an enhanced awareness above and below the waterline with satellite imagery with SonarChart shading overlay
View bottom hardness clearly and in contrasting colors
Adjust the perspective of your chart view to highlight key features and enhance awareness
Dock-to-dock route guidance lets you start your trip with a suggested path
Transfer routes and markers, update chart layers and more between your compatible chartplotter and the Boating app
Receive useful local knowledge from edits made by users of the Navionics Boating app on your compatible smart device
Constantly updated with new and amended content from official hydrographic sources, public and private surveys, and millions of contributions from boaters
One-year subscription to Daily Updates and advanced features is included with purchase - after a year, you can renew at a discounted price
Specifications:
Media: MicroSD card with SD card adapter
Note: this product is not compatible with Garmin chartplotters.
Part Numbers for Navionics Platinum+ Electronic Marine Charts