Maxwell VW 2500 Vertical Windlass Kit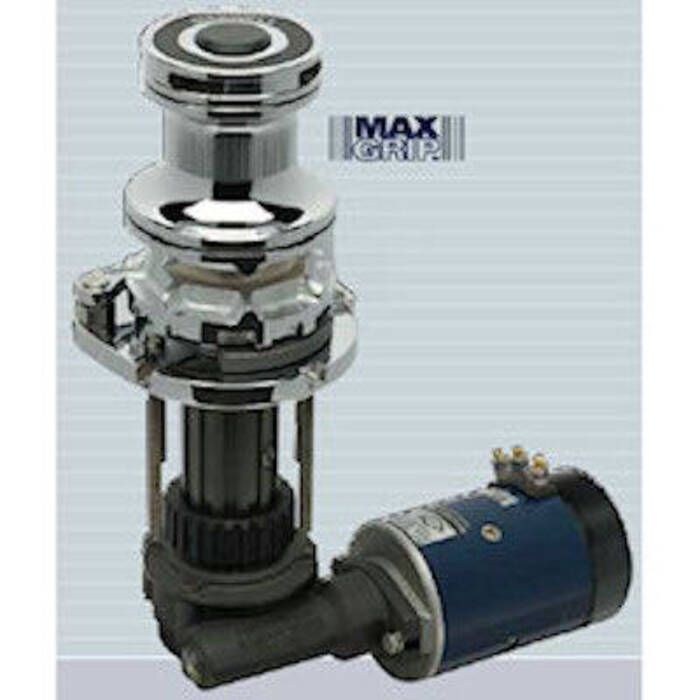 Maxwell VW 2500 Vertical Windlass Kit
Item # 874905
Description
The VW Series of anchor winches is designed for traditional rope and chain combination anchor rodes where manual transfer of the rode from the rope warping drum to the chainwheel is required. The gypsy/chain wheel on the VW1000, VW1500, VW2500 and VW3500 is for chain only but the rode can be manually transitioned from the chain wheel/gypsy to the capstan so the windlass can technically work with a rope chain rode but not seamlessly like the VW10.
Features:
Provides the versatility of operating two anchors from one winch
Functional rope hauling from any direction using independent MAX-grip™ snag-free warping drum with clutch disengagement of chainwheel for positive control of all ropes
Permits use of traditional shackle and thimble rope and chain connection
Allows alternative mounting horizontally on a fore and aft bulkhead inside chain locker for below deck installation
High-quality finish on above deck components manufactured from marine grade 316 Stainless Steel and chromed bronze for long term durability
Cone-type brake/clutch mechanism permits manual "free fall" anchoring - Cone clutches, unlike dog clutches, provide smooth progressive engagement ensuring safe and precise operator control
Chainwheel locking pawl
Simple through deck installation by modular design and precise alignment of gearbox to the topworks utilizing marine-grade Stainless Steel bolts
Marine-grade alloy gearbox housing finished with 2 coat paint system
Heavy duty, dual direction motor designed for marine winches
Easily disassembled for servicing
Specifications:
Static Hold: 4840 lbs (2200 kg)
Maximum Pull: 2500 lbs (1135 kg)
Chain Short Link: 5/16" - 7/16" (8 - 11mm)
Line Speed (Normal Working Load): 50'/min (15 m/min)
Power Supply: 12V DC
Hydraulic Pressure: 2000 PSI (138 bar)
Hydraulic Flow: 9.5 US Gal/min (36 L/min)
Motor Power: 1200W
Net Weight (DC): 84 lbs (38 kg)
Net Weight (Hydraulic): 70 lbs (32 kg)
Dimensions:

A: 3 11/16" (94 mm)
B: 9 15/16" (251 mm)
C: 3 5/32" (80 mm)
D: 8 5/16" (210 mm)
E: 11 1/8" (281 mm)
F: 7 1/2" (190 mm)
G (Standard Deck Clearance): 4" (100 mm)
G (EDC - Extra Deck Clearance): 8" (200 mm)
I: 7 5/8" (194 mm)
A deck clearance increase will also increase the "D" measurement by the same increment.
Includes the Following Components:
(1) foot switch - P19006
On/Off breaker panel - P100791
Emergency crank handle
Note: The gypsy or chain wheel on the VW10 will accept rope and chain so it can be used with a chain only rode, a rope only rode, or a chain and rope rode and will transition from rope to chain seamlessly/automatically.
Note: Maxwell windlasses must be used in conjunction with a chain stopper or snubbing device to take the load off the windlass while laying at anchor. The chainstopper and alternative snubbing system should also be used to secure the anchor in the fully raised position while under way.
Part Numbers for Maxwell VW 2500 Vertical Windlass Kit