Magma Propane Gas BBQ Grill Serving Shelf - A10-901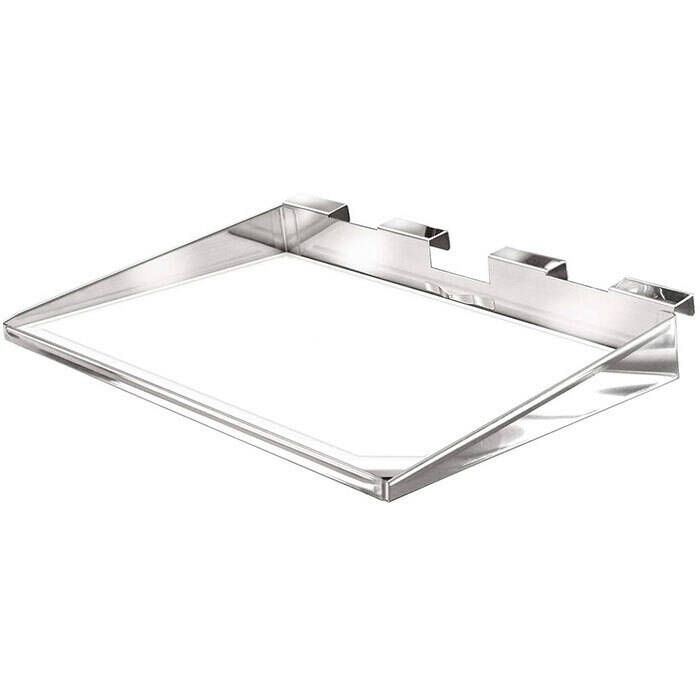 Magma Propane Gas BBQ Grill Serving Shelf - A10-901
Item # 873999
Description
The Magma BBQ Grill Serving Shelf is a detachable serving self with a removable cutting board. Put your seasonings and utensils on the shelf while you are cooking and use the cutting board to slice and serve your meal.
Features:
Enhance your grilling experience while increasing your work area with a detachable serving shelf
This 18-8 mirror polished stainless steel serving shelf
Includes a removable cutting board

The cutting board is manufactured using a high density polyethylene material, which is FDA approved
material is UV stabilized and will not crack, mold, mildew, or retain any unwanted odors

The shelf installs instantly making clean up and storage a breeze
Conveniently stores inside of your grill when not in use
Designed for Magma Rectangular Grills with a 9" x 12" Grilling Surface
Shelf Dimensions: 11-1/4" x 7-1/2" (29 cm x 19 cm)
CAUTION : Cutting Board Surface is Polyethylene Plastic and is subject to melting if grill is allowed to become overheated. This will occur if grill is left turned on with lid closed for long periods of time. Never leave grill unattended. MELTED PLASTIC CUTTING BOARDS ARE NOT COVERED UNDER WARRANTY.
Part Numbers for Magma Propane Gas BBQ Grill Serving Shelf - A10-901