Magma Magic Stainless Steel BBQ Grill Cleaner - A10-272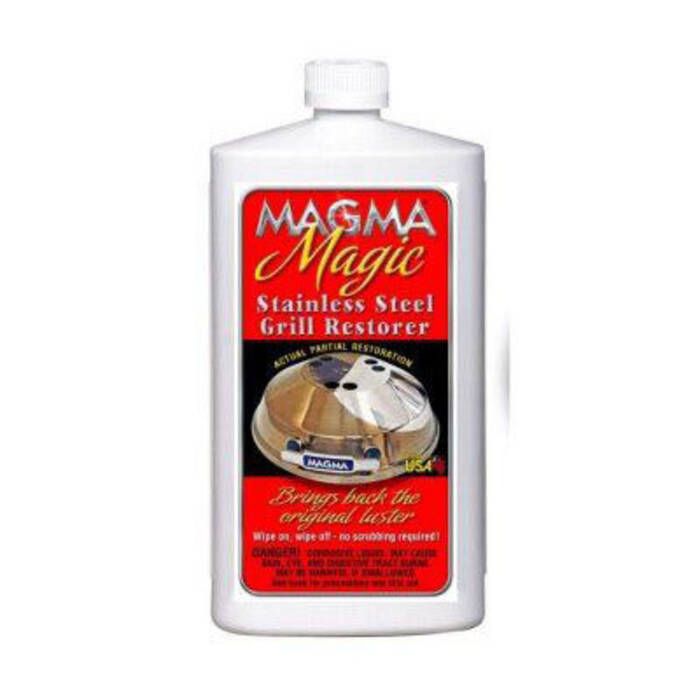 Magma Magic Stainless Steel BBQ Grill Cleaner - A10-272
Item # 873966
Description
Over time, stainless steel grills can develop an amber tint because of their exposure to high temperatures. Magma Products created Magma Magic Stainless Steel Grill Cleaner and Restorer to keep stainless steel grills as beautiful as the day they were first taken out of the box.
Features:
Cleans interior and exterior of stainless steel grills
Restores the mirror-polished stainless steel luster to a grill's exterior without rubbing or scrubbing
Simply wipe it on and wipe it off
Environmentally safe
Leaving the product on the surface a bit longer, it effortlessly removes burnt-on grilling residue with just light scrubbing and washing.
Part Numbers for Magma Magic Stainless Steel BBQ Grill Cleaner - A10-272