Lonseal #400 Contact Adhesive - ZAD4001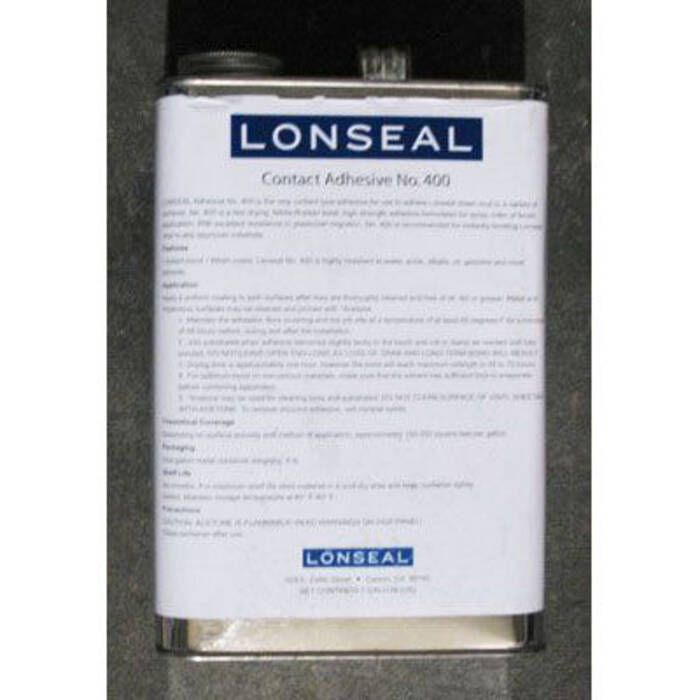 Lonseal #400 Contact Adhesive - ZAD4001
Item # 873644
Description
This Contact type adhesive is designed for applications where a strong, fast setting contact adhesive is needed, such as stair risers and tacking areas on vertical surfaces.
Application :
Apply per label instructions.
Uniformly coat both surfaces after they are thoroughly cleaned and free of oil, dirt or grease
Allow adhesive to become tacky to the touch, then join substrates and allow drying
Depending on surface porosity and method of application
Approx. spread rate: 150 -200 square feet of coverage per gallon
Open time: 3 - 15 minutes
Working time: 0 minutes
Format: 1 Gallon
OPEN TIME: Waiting time required before placing the flooring material into the adhesive.
WORKING TIME: Amount of time for the adhesive to accept the flooring material after being applied to the substrate.
Due to the high initial tack of the #400, once the material is placed into the adhesive after allowing for adequate open time, it will not be able to be repositioned.
Part Numbers for Lonseal #400 Contact Adhesive - ZAD4001