Liqui Moly Marine Gasoline Stabilizer Shooter - 25100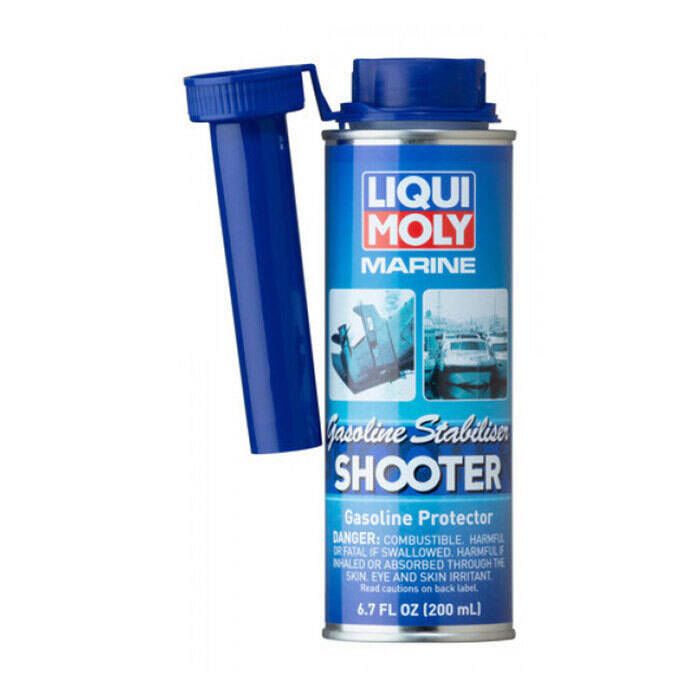 Liqui Moly Marine Gasoline Stabilizer Shooter - 25100
Item # 873492
Description
Whether you're a motorboat driver, sailor or fishing enthusiast: LIQUI MOLY offers you a complete product range for the safe operation of diesel and gasoline motors – perfectly geared towards your maritime needs. Unique solutions, such as our highly effective biocide to fight diesel pest, ensure that you do not end up floundering on the water. All additives, motor oils, gear oils and greases, as well as service and care products from our MARINE product line deliver maximum benefits. So you're always excellently prepared when you set sail.
Suitable for all 2-stroke and 4-stroke gasoline engines, the Marine Gasoline Stabilizer Shooter by Liqui Moly, helps prevent corrosion throughout the fuel system and ensures no problems arise when decommissioning your engine.
Features:
Provides long-term protection against fuel aging and oxidation
Protects fuel system from corrosion and prevents problems during long term storage
Simple to use - has a long lasting effect
Uses organic content to stabilize fuel
Specifications:
Base: Additive mixture in carrier liquid
Color: Blue
Density at 59° F: 0.822 g/cm³
Flash point: >142° F
Viscosity at 104° F: <7mm²/s
Areas of applications: Suitable for all 2- stroke and 4-stroke engines. Safe with catalytic converters
Application: Contents (200 mL) is sufficient for 50 - 70 Liters (13 gal. to 18 gal.) fuel. Add to fuel and let the engine idle for approx. 10 minutes.
Part Numbers for Liqui Moly Marine Gasoline Stabilizer Shooter - 25100