Lifesling 2 Replacement Fiberglass Storage Case - 7296957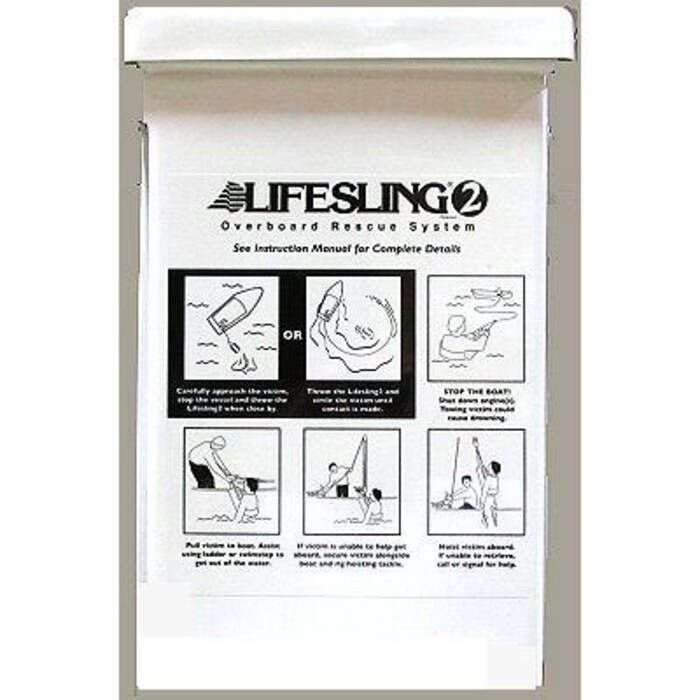 Lifesling 2 Replacement Fiberglass Storage Case - 7296957
Item # 873470
Description
This replacement storage case holds the Lifesling 2 and it's retrieval line, making it ready to go in case of an emergency.
Setting Up The Lifesling2:
Mount the Lifesling2 on a rail using the three Velcro straps attached to the bag to mount the bag inside of the stern railing or pulpit. For added strength, make sure to have the Velcro completely overlap each other. When installing the Lifesling2, tie and seize the nylon-covered end of the polypropylene retrieval to any strong point on board. Seizing is necessary to prevent knots in the Lifesling2 line from coming undone. TheLifesling2, similar to an anchor, will be useless if the end of the retrieval is not fastened to the boat! Do not remove the nylon cover. It is there to protect the polypropylene line from degradation from the sun. Make sure that none of the retrieval line is exposed to the sun or it will weaken.
Features:
Clear instructions for the use of the Lifesling 2 are printed on both sides of the case
Stores and protects Lifesling 2 units from damaging UV rays
Easy access to your Lifesling in an emergency situation
Specifications:
Color: White
Material: Fiberglass
Note: Package does not include mounting hardware.
Note: This bag is designed only for the LifeSling 2 and will not work with the Original LifeSling.
Part Numbers for Lifesling 2 Replacement Fiberglass Storage Case - 7296957