Lewmar H3 Gypsy/Drum Horizontal Windlass Kit - 69600546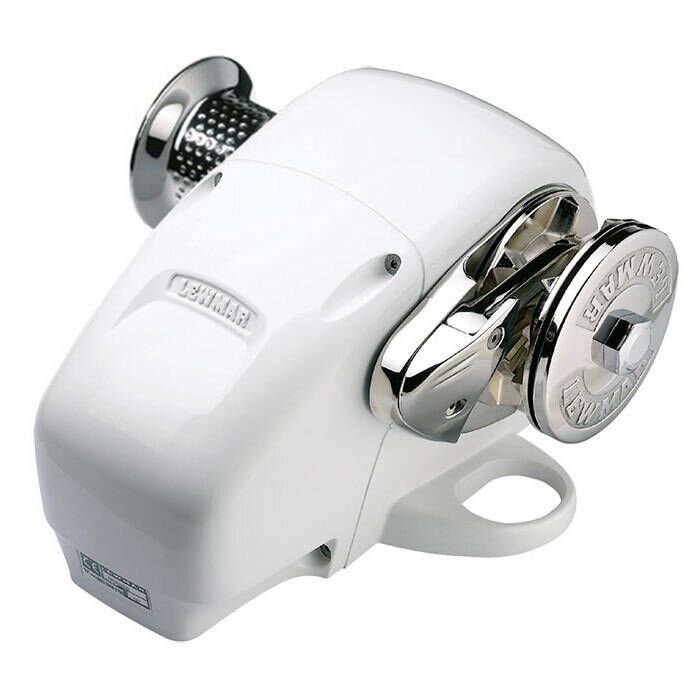 Lewmar H3 Gypsy/Drum Horizontal Windlass Kit - 69600546
Item # 872819
Description
The stylish, horizontal H-Series Windlasses use the reliable worm gearbox technology. The integral contactor simplifies wiring and is protected by a durable main case. The unit's waterproof seal requires minimum maintenance, and since you can install it in one piece, getting started is quick and easy.
Features:
Quick, easy, one-piece installation
Robust horizontal worm motor-gearbox for reliable performance
Integral contactor protected by main case
Sealed waterproof unit requires minimum maintenance
Aluminum and composite main case for reduced weight
Stainless steel warping drum and unique W.A.R.P. (Wear and Abrasion Reduction Pattern) finish
For boats up to 14 m (48 ft)
Manual recovery available (sold separately)
Specifications:
Part Number: 69600546
Motor Supply Voltage: 12 VDC
Gypsy No.: 506 (10 mm)
Motor Power: 1000W
Maximum Pull: 1962 lbs (890 kg)
Maximum Line Speed: 92 ft/min (28 m / min)
Working Load Limit: 475 lbs (215 kg)
Normal Current Draw: 85 Amp
Normal Line Speed: 59 ft/min (18 m/min)
Weight: 56 lbs (25.5 kg)
Circuit Breaker: 110 Amp
Chain Size: 3/8" BBB
Rope Size: 9/16"-5/8" 3-Strand or 5/8" 8-Plait
Kit Includes:
Built-in dual-direction contactor
Circuit Breaker
Rocker Switch
Note: A 32 mm nut wrench is no longer provided with Lewmar windlass kits.
See More Information for this Product (3.76 MB)
Part Numbers for Lewmar H3 Gypsy/Drum Horizontal Windlass Kit - 69600546