Lewmar H2 Gypsy-Only Horizontal Windlass Kit - 69600534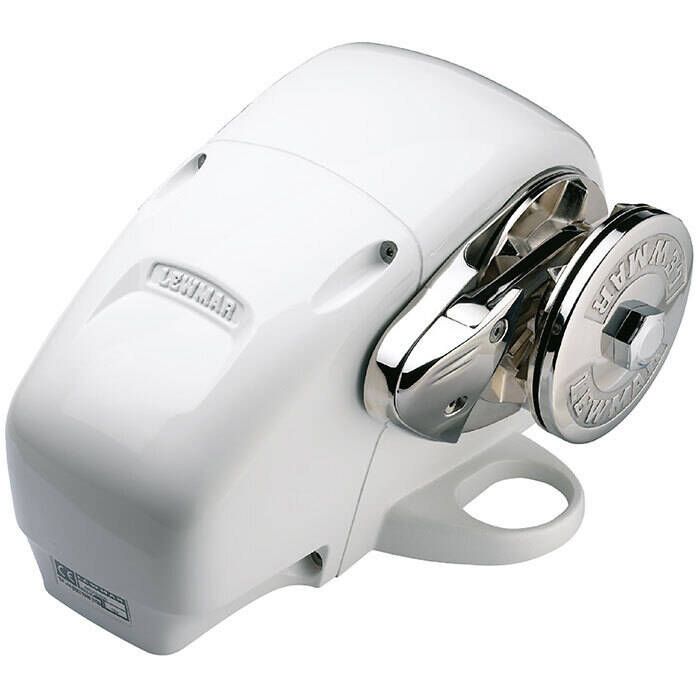 Lewmar H2 Gypsy-Only Horizontal Windlass Kit - 69600534
Item # 872817
Description
The Lewmar H2 Gypsy-Only Horizontal Windlass Kit is designed for boats from 34' to 43' LOA.
Features:
Gypsy-only rope / chain windlass features full-power dual-direction functionality for complete control during anchor lowering and retrieval
Robust horizontal worm motor-gearbox for reliable performance
Built-in solenoid pack protected by aluminum and composite lightweight, durable main case
DIY-ready windlass kit offers convenient on-deck installation, minimal maintenance and reliable performance
Manual recovery available - sold separately
Stainless steel warping drum with unique Wear and Abrasion Reduction Pattern (WARP) can be operated independently of gypsy
Specifications:
Lewmar Gypsy No.: 506
Chain Size: 3/8" BBB
Rope Size: 5/8" 3-strand or 8-plait
Motor Voltage: 12 Volt DC
Power Consumption: 700 Watts
Current Draw: 80 Amp
Circuit Breaker: 90 Amp
Max. Pull: 1433 lbs
Boat Size: 34' to 43' LOA
Maximum Working Load: 358 lbs
Rode Release: Power up / down
Retrieval Speed: 56 ft. / min
Material: Stainless steel, aluminum and composite
Warranty: 5 years
In the Box:
Windlass
Deck gasket seal
Fast-mounting studs
Circuit breaker
Built-in dual-direction solenoid
Guarded rocker switch
Note: A 32 mm nut wrench is no longer provided with Lewmar windlass kits.
Installation Instructions and Owner's Manual (3.76 MB)
Part Numbers for Lewmar H2 Gypsy-Only Horizontal Windlass Kit - 69600534