Lewmar DC1 Double Rope Clutch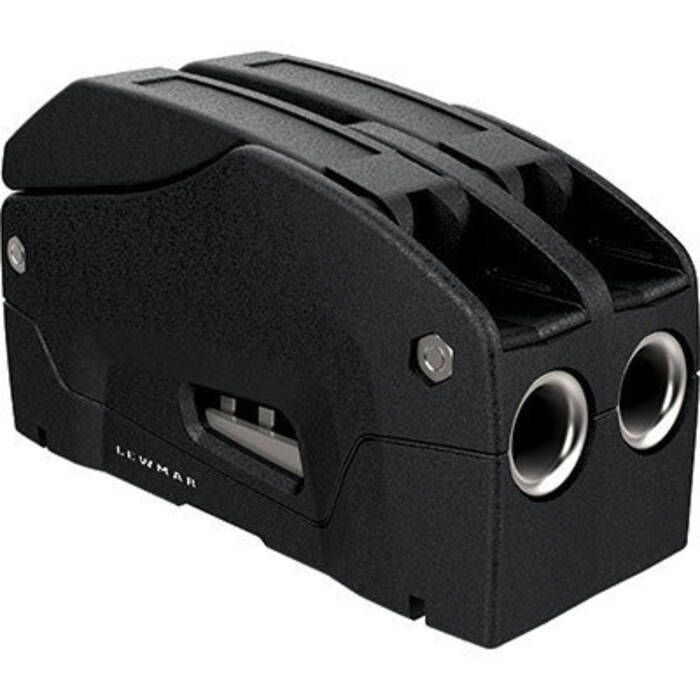 Lewmar DC1 Double Rope Clutch
Item # 872684
Description
Lewmar's DC1 Double Rope Clutch is very innovative because it does not use teeth to jam the line. Instead it uses a domino cluster that flex for better grip and less rope wear. This clutch has a series of smooth, in-line and parallel rings hinged at the base. The line is run through these rings which are then tilted by a single connecting lever which force the line to snake through them, creating the necessary friction to hold the line securely. When the clutch is released the line straightens and can be eased smoothly if released gradually.
Features:
Instead of simply jamming line, the domino cluster flexes for better grip and less rope wear
Pull-back handle combined with patented clutch and release mechanism provides controlled release even at full holding load
Ergonomically correct handle with solid link to domino cluster
Stainless steel fairleads for reduced friction
Side apertures allow easy cleaning of mechanism
Specifications:
Clutch Type: Double rope
Working Load Limit: 500 kg (1100 lbs)
Minimum Holding Load for 6-8 mm Line: 300 kg (661 lbs)
Minimum Holding Load for 8-10 mm Line: 400 kg (880 lbs)
Minimum Holding Load for 10-12 mm Line: 500 kg (1100 lbs)
Dimensions: 72 mm H x 57.85 mm W x 126 mm L (2-13/16" H x 2-5/16" W x 5" L)
Note: When selecting a clutch, it is best to select the size with an upper rope range close to the size of the line to be gripped. Doing so will ensure maximum deflection as the domino cluster flexes the line.
Part Numbers for Lewmar DC1 Double Rope Clutch