Jabsco Water Pressure Regulator - 44412-2045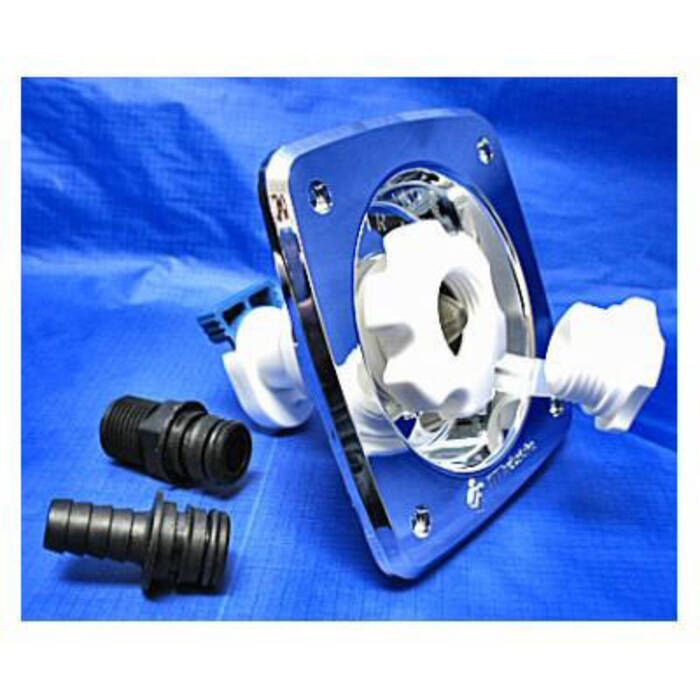 Jabsco Water Pressure Regulator - 44412-2045
Item # 871191
Description
Designed for day and night protection of the entire plumbing system from unregulated city water system hook-ups. Whether connected to a dock-side main or a campground faucet, the new Jabsco Regulator will maintain regulated output at low or high flow rates. The removable strainer protects valves and seal-seats from pipe scale and other debris.
Features:
Water Pressure Regulators protect your boat's water system from damaging pressures of unregulated city water hook-ups
Reduces unregulated city water pressures that can run as high as 125 psi down to a safe 45 psi - automatically
Features built-in backflow preventer
Federal and State required on RV's with water service hookup
Includes GHT (Garden Hose Thread) fittings for potable garden hose connection.
Limits inlet water pressure to 45 psi (3.1bar)
Maintains regulated pressure at various flow rates
Compact in-line model only 3" (77mm) long
Built-in port strainer is easily cleanable
Manufactured of food-grade materials
Meets all applicable codes and approvals
Removable strainer protects plumbing
Specifications:
Water pressures from 46-125 psi (3-10 bar) will be regulated down to 45 psi (3 bar)
Lower pressures will pass through unregulated
Variance is ± 5 psi (0.3 bar)
Snap Fittings: 1/2" Hose Nipple and 1/2"-14 NPT Male
Materials: UV-resistant plastic, crack resistant mounting flange
Working Temperature: 33-150ºF (1-65ºC)
WARNING
---
This product can expose you to chemicals which are known to the State of California to cause cancer, birth defects or other reproductive harm.
For more information go to www.p65warnings.ca.gov.
Part Numbers for Jabsco Water Pressure Regulator - 44412-2045