Isotherm "White Ice" Ice Maker - 5W08A14IMN000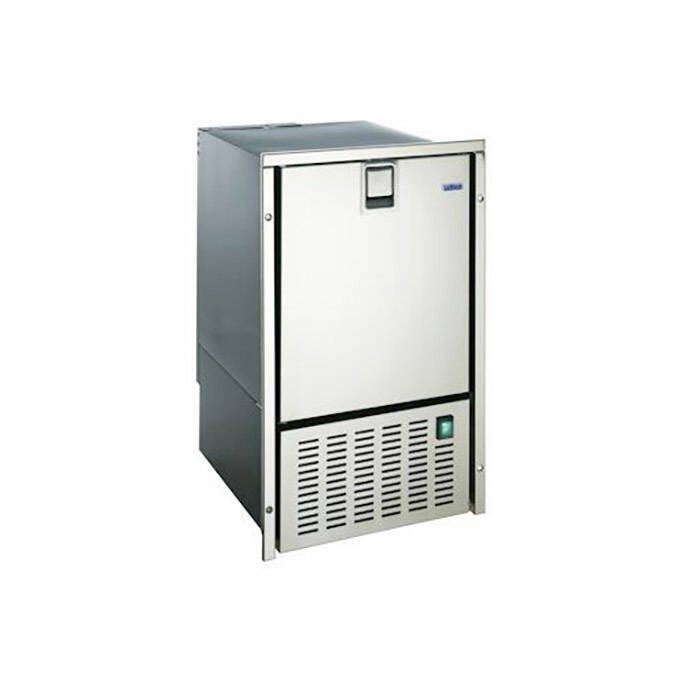 Isotherm "White Ice" Ice Maker - 5W08A14IMN000
Item # 870757
Description
The Isotherm "White Ice" Ice Maker is compact, fully automatic, and makes white ice using a technology called "pushed," meaning water is frozen into cubes in a special tray and then is "pushed" out of the tray. The special half-moon shaped ice cubes then drop into the collection container. It is able to make about 17.5 lbs (8 kg) of ice per day and is powered by 115V AC.
Features:
All stainless steel INOX construction
Flush mount
Surface/proud mount version available via special order
Fully automatic icemaker
Produces about 17.5 lbs "white ice" in the shape of half-moons in 24 hrs
Reliable white ice technology
Equipped with a fresh air inlet and hot air outlet from the single front grill
Freezer compartment maintains ice production
Isotherm warranty is 2 years from the date of purchase on all components and a 5 year limited warranty on the compressor
Specifications:
Power: 115V AC
Cycles: 60 Hz
Ice color: White
Max. output (24 hours): 17.5 lbs
Material: Stainless steel INOX
Dimensions (H x W x D): 26" x 16.1" x 17.2"
Part Numbers for Isotherm "White Ice" Ice Maker - 5W08A14IMN000