Interlux Aerosol InterZinc Underwater Corrosion Protector - YPB351A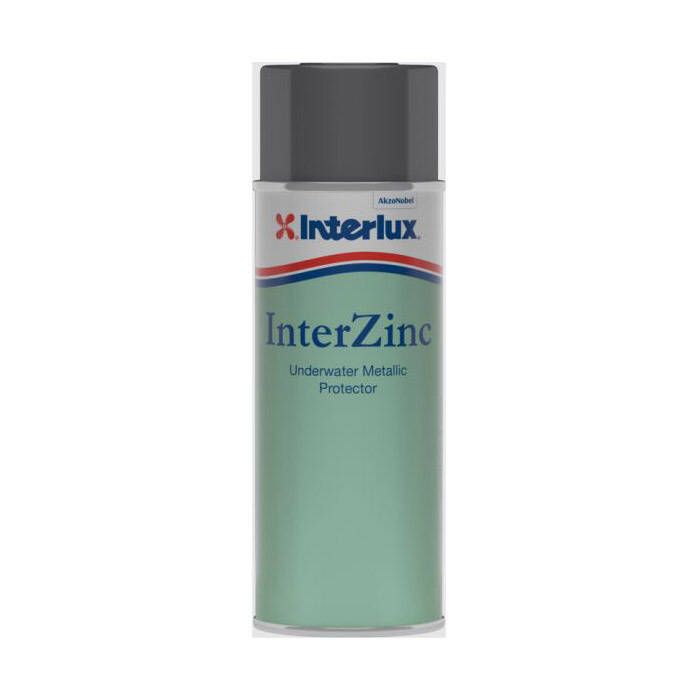 Interlux Aerosol InterZinc Underwater Corrosion Protector - YPB351A
Item # 870441
Description
Interlux Aerosol InterZinc Underwater Corrosion Protector is an underwater, anti­corrosive, metallic protector specially formulated in a convenient, easy to use aerosol. It features superior adhesion to properly prepared underwater metals and defends against corrosion for running gear such as shafts, struts, rudders and trim tabs. The fast ­drying formula dries smooth and creates a hard durable surface.
Features:
Interlux InterZinc metallic underwater corrosion protector is designed to protect underwater metals on all kinds of boats
Fast drying formula creates a smooth, hard surface that acts as a barrier to protect from barnacles and corrosion
In controlled testing, (1) coat of InterZinc provided greater protection and better performance than (2) coats of the competition
Applications: stainless steel, aluminum, lead, steel and bronze , Keels, shafts, props, outdrives, struts, rudders, trim tabs and more
Superior adhesion
Easy to control spray nozzle ensures paint goes where you point it
Container: 16 ounce aerosol can with 12 ounces of product
Specifications:
Type: Aerosol
Size: 12 fl. oz. (in 16 oz. container)
Colors: Gray
Finish: Matte
Coverage: 5.25 sq. ft.
Application: Spray
Minimum Coats: 2
VOC: 568 g/lt
Shelf life: 2 yrs
Dry Times:

Substrate Temp. / Dry to Touch (minimum) / Launch (minimum):

59° F / 15 minutes / 12 hours
77° F / 5 minutes / 10 hours
95° F / 5 minutes / 8 hours
Note: This product has a high concentration of solids. Please shake can for an additional 3 minutes after the ball begins to rattle. When finished spraying first coat, turn can upside down and spray to clear nozzle.
Part Numbers for Interlux Aerosol InterZinc Underwater Corrosion Protector - YPB351A