Imtra Windlass Foot Switch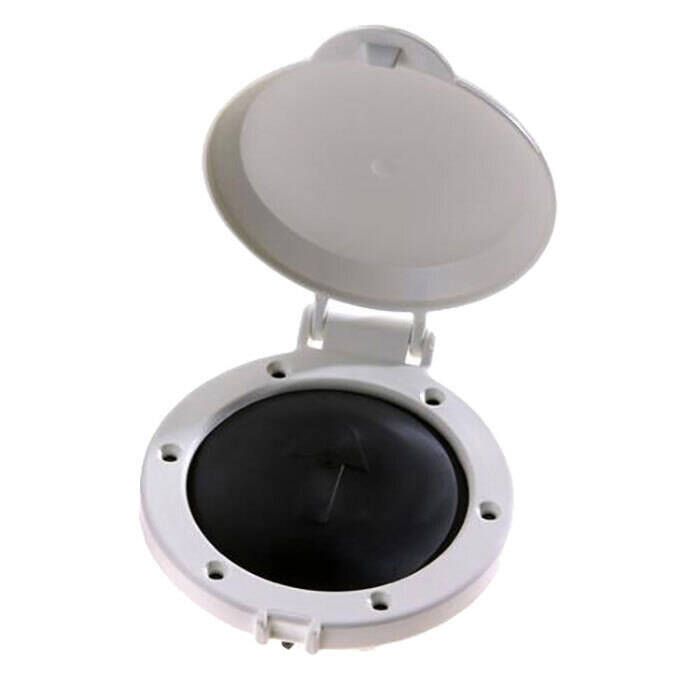 Imtra Windlass Foot Switch
Item # 923396
Description
Imtra Windlass Foot Switch
Features:
Handles full windlass loads without an external solenoid or control box
Hinged cover folds flat to the deck when in use
When not in use, cover closes to prevent accidental windlass operation
Contact activated
Supplied with fasteners required for installation
Specifications:
Imtra Model No. SPA-10502K
Material: Composite plastic with glass-reinforced polyester cover
Color: Black
Power Supply: 12 Volt DC
Current Rating: 200 Amp continuous @ 12 Volt DC / 600 Amp "make or break"
Dimensions: 4" (100 mm) dia.
Cutout: 2.5"
Part Numbers for Imtra Windlass Foot Switch