Harken Small Boat CB Genoa Lead Car - G226S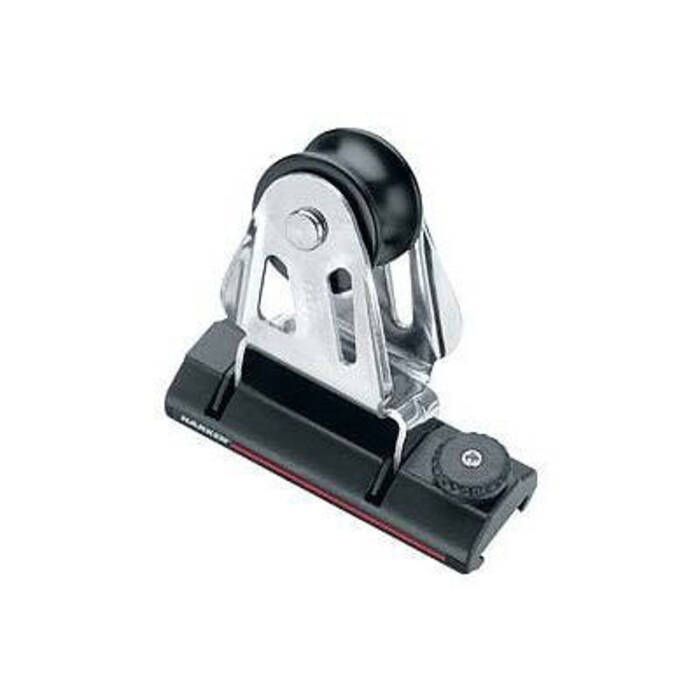 Harken Small Boat CB Genoa Lead Car - G226S
Item # 868917
Description
The Harken Small Boat ESP Slider Car with Pin stop is a 22 mm Slider Genoa Lead Car with Pin stop. Use pin stop cars in applications where lead positions change infrequently. Pin stop genoa lead cars both run on ball bearing track, allowing you to upgrade your system without changing track.
Features:
ESP Slider Car - Pin stop
Sheaves feature high-load axle bearings for easy trimming
The wide sheaves accommodate two sheets during sail changes
Sheave carriers pivot to adapt to changing lead angles
Specifications:
Sheave diameter: 1-1/2"
Length: 3-3/4"
Width: 1-3/8"
Weight: 9.59 oz
Max. line diameter: 1/2"
Max. working load: 1250 lb
Breaking load: 2500 lb
Track: 2751
Note: do not use Harken Equipment for human suspension.
Part Numbers for Harken Small Boat CB Genoa Lead Car - G226S