Harken Carbo 8 mm Racing Foil Kit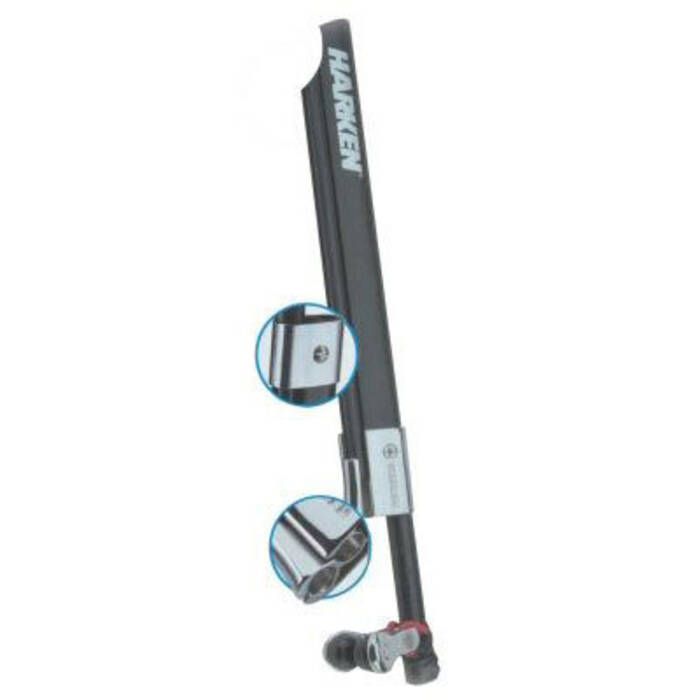 Harken Carbo 8 mm Racing Foil Kit
Item # 923050
Description
The low-friction 7001.12M Carbo Racing Foil Kit is ultra-smooth, allowing hoists, douses, and headsail changes to be easily and efficiently executed.
Features:
Offers a superior design and significant materials advances over the PVC commonly used in similar racing foils
Installation is simple... the foil easily unrolls and snapping the foil onto the stay is an easy task and can be done with the mast up
Twin-grooved foils
Prefeeder form-fits to the bottom tube; features Hardkote-anodized, Teflon®-impregnated aluminum rollers that spins freely on low-friction bushings for fast hoisting

#7006 prefeeder, feeder and trim cap are polished investment-cast 316 stainless steel for strength and durability

Carbo material is very low friction for fast hoists, douses and sail changes

High strength dramatically increases resistance to increase wear
Impact resistance increased with less foil damage from spinnaker poles, especially in cold weather
Black additive in the foil material provides no-fade UV protection; easy to see against a light sky; complements modern sailcloth colors

Fits boats with head stays to 5/16 inches. or rods to -17
Note: do not use Harken Equipment for human suspension.
Part Numbers for Harken Carbo 8 mm Racing Foil Kit