Harken Big Boat 32 mm Traveler Car - T3201B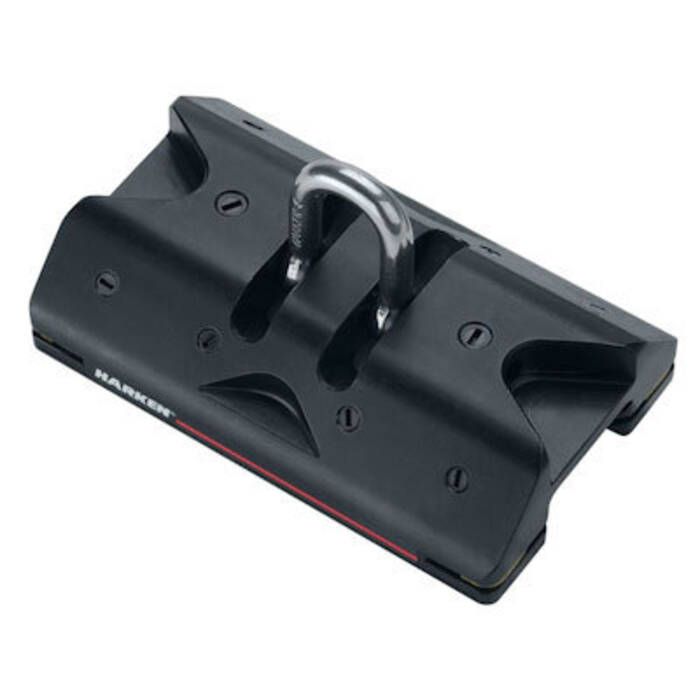 Harken Big Boat 32 mm Traveler Car - T3201B
Item # 868804
Description
The Harken 32 mm Big Boat Traveler Car with Shackle is constructed from one piece of aluminum for maximum strength and reliability. Torlon® ball bearings run on machined aluminum hardkote-anodized races for smooth trimming and easing. Modular design gives you the flexibility to choose or change the purchase you need to trim your sail.
Features:
For boats from 32 to 50 ft (9.5 to 15m) and up to 70 ft (21 m) with coupled cars
Stainless steel wire guides keep balls captive when the car is off the track
Modular cars and end controls
Specifications:
Length: 5-3/8", 136mm
Width: 3-11/32", 85mm
Height: 2-5/8", 73mm
Weight: 20oz
Maximum working load: 3000 lb, 1361kg
Breaking load: 7000 lb, 3175 kg
Note: do not use Harken Equipment for human suspension.
Part Numbers for Harken Big Boat 32 mm Traveler Car - T3201B