Harken 76 mm Midrange Fiddle Block - 1560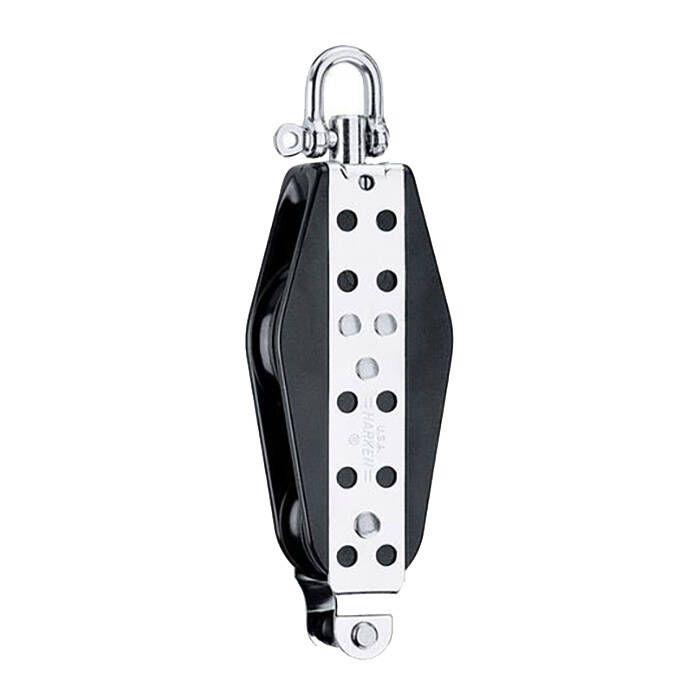 Harken 76 mm Midrange Fiddle Block - 1560
Item # 868784
Description
The Harken 76 mm Midrange Fiddle Block with Becket (1560) features robust construction which is ideal for handling high loads on medium and large offshore boats. It facilitates fast trim and release under any load.
Features:
Delrin ball bearings, sheave and side plates
UV stabilized with carbon black for maximum protection
Stainless steel side strap wraps across block head for increased strength and safety
High-load midrange blocks use Torlon ball bearings
Designed for use with:

Mainsheets
Spinnaker sheets
Control lines
Specifications:
Maximum Working Load: 1800 lbs (816 kg)
Breaking load: 5000 lbs (2268 kg)
Weight: 18 oz (510 g)
Large Sheave diameter: 3" (76 mm)
Small Sheave diameter: 2" (51 mm)
Maximum line size: 9/16" (14 mm)
Note: do not use Harken Equipment for human suspension.
Part Numbers for Harken 76 mm Midrange Fiddle Block - 1560