Harken 76 mm Mid-Range Hex Ratchet Block - 1571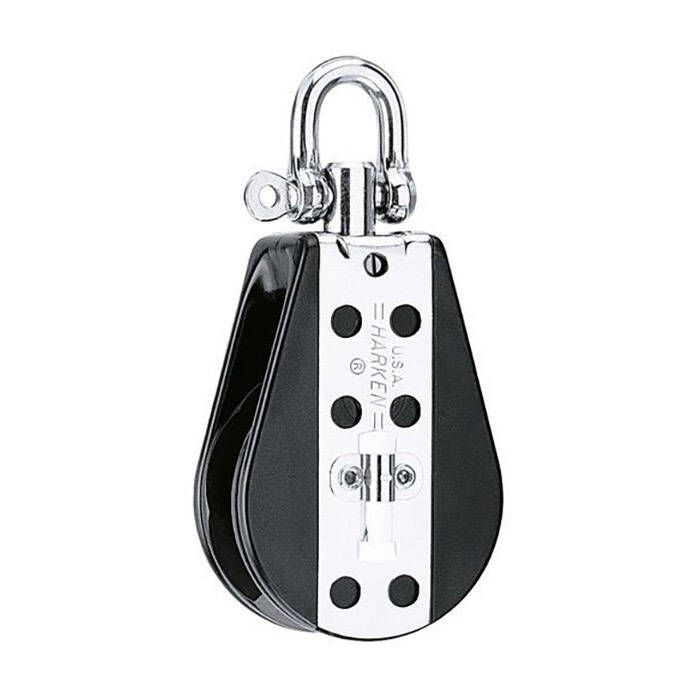 Harken 76 mm Mid-Range Hex Ratchet Block - 1571
Item # 868785
Description
The Harken 76 mm Mid-Range Hex Ratchet Block with Shackle (1571) grips loaded sheets, yet allows sailors to ease and trim quickly and with complete control. A switch on the side engages and disengages the ratchet mechanism.
Features:
Uniquely shaped ratchet sheave offers a gripping power of 15:1 at 180 degree of wrap
Allows line to be eased instantly
Specifications:
Maximum Working Load: 1800 lbs (816 kg)
Breaking load: 5000 lbs (2268 kg)
Weight: 14 oz (397 g)
Sheave diameter: 3" (76 mm)
Maximum line size: 9/16" (14 mm)
Note: do not use Harken Equipment for human suspension.
Part Numbers for Harken 76 mm Mid-Range Hex Ratchet Block - 1571