Harken 60 mm Aluminum Element Block - 6277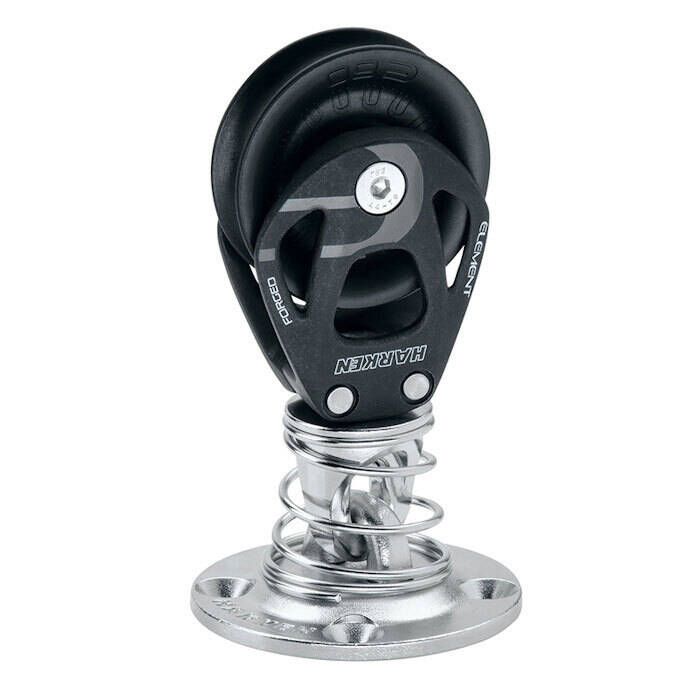 Harken 60 mm Aluminum Element Block - 6277
Item # 868753
Description
The Harken 80 mm Element™ Blocks introduce side plates that combine forged aluminum and compound curves for strength in a design that pairs the minimum amount of metal required to protect the sheave with a proven journal bearing.
Size for size, Element blocks are priced significantly lower than Harken's previously least expensive blocks.
Features:
Side plates are hardcoat-anodized to resist corrosion
Tough, composite bearing sheave resists corrosion for long service life
Specifications:
Sheave diameter: 2-3/8" (60 mm)
Maximum line diameter: 9/16" (14 mm)
Maximum working load: 2425 lbs (1100 kg)
Breaking load: 4850 lbs (2200 kg)
Length: 5-1/4" (133 mm)
Weight: 13.8 oz (391 g)
Note: do not use Harken Equipment for human suspension.
Part Numbers for Harken 60 mm Aluminum Element Block - 6277