Harken 57 mm Carbo Air Block Ratchet Block - 2138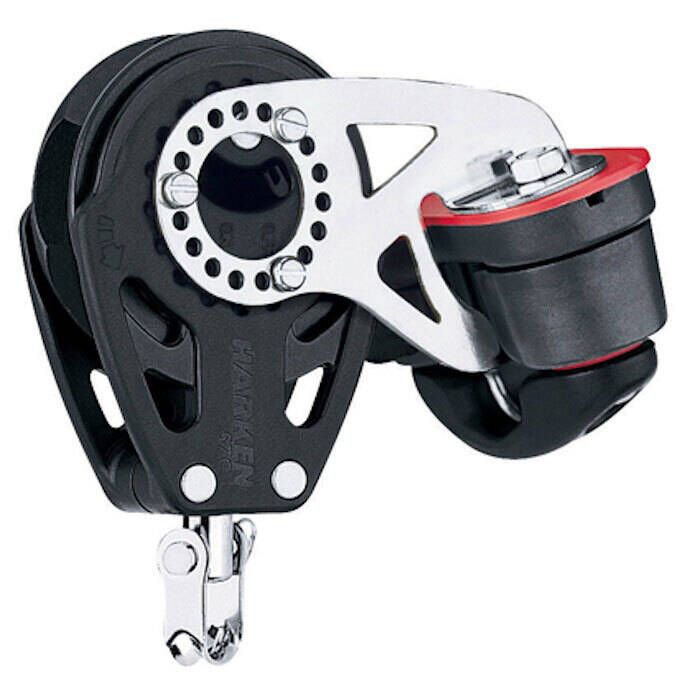 Harken 57 mm Carbo Air Block Ratchet Block - 2138
Item # 868716
Description
The Harken 57mm Carbo Ratchet Block with Cam Cleat allows sailors to hand-hold loaded lines and offer balance between holding power and controlled easing.
Features:
Glass-filled nylon sideplates and load-carrying curved bearing races
Machined, hardkote-anodized aluminum sheaves are strong and corrosion resistant
Free-running ball bearings
Hand-hold and release loaded lines
The faceted aluminum sheave grips line securely while the ratchets provide mechanical advantage
Ratchet on/off switch
Cam arms can be locked in more than five positions
Common uses: Main/jib/spinnaker sheets on dinghies and sport boats
Specifications:
Maximum working load: 300 lbs (136 kg)
Breaking load: 750 lbs (340 kg)
Weight: 8.7 oz. (247g)
Sheave diameter: 2 1/4" (57 mm)
Maximum line size: 3/8" (10 mm)
Note: do not use Harken Equipment for human suspension.
Part Numbers for Harken 57 mm Carbo Air Block Ratchet Block - 2138