Harken 57 mm Carbo Air Block Fiddle Block - 2675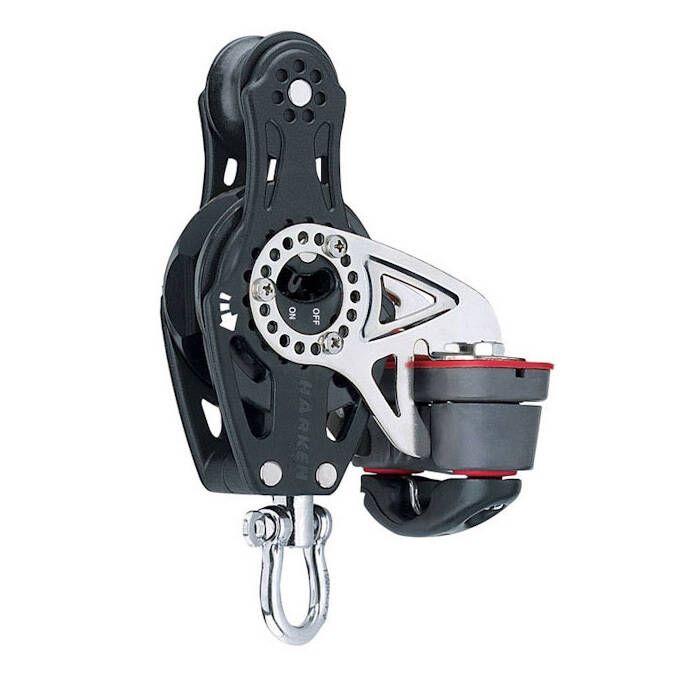 Harken 57 mm Carbo Air Block Fiddle Block - 2675
Item # 868709
Description
Low-friction Carbo Air blocks are lightweight, strong, reliable and affordable. Companions to the popular Harken Black Magic block line, these small, compact blocks have very high working loads for safe, easy trimming. The Harken 57mm Carbo Air Block, Fiddle Block w/ Cam Cleat (2675) allows sailors to hand-hold loaded lines and offer balance between holding power and controlled easing.
Specifications:
Maximum Working Load: 793 lb (360 kg)
Breaking load: 2380 lb (1080 kg)
Weight: 10.4oz (294g)
Sheave diameter: 2-1/4" (57 mm)
Maximum line size: 3/8" (10 mm)
Note: do not use Harken Equipment for human suspension.
Part Numbers for Harken 57 mm Carbo Air Block Fiddle Block - 2675