Harken 40 mm Single Block with T2 Soft-Attachment - 2149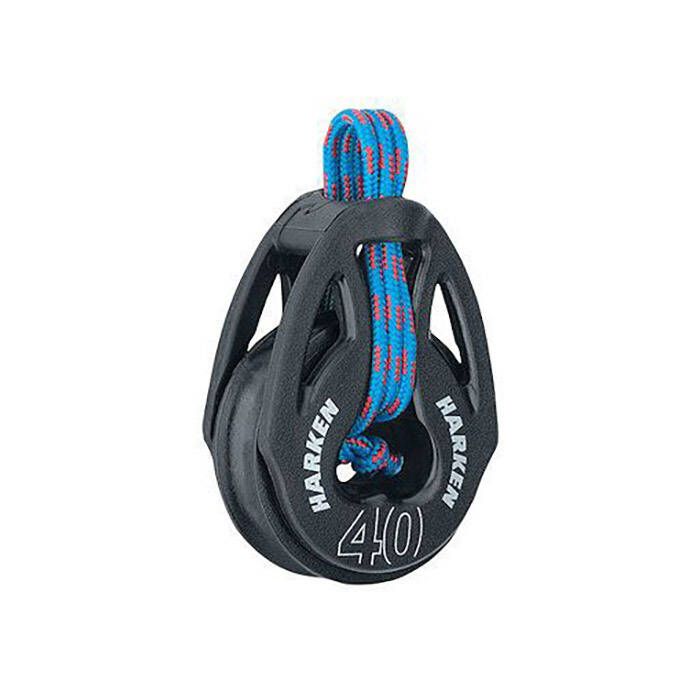 Harken 40 mm Single Block with T2 Soft-Attachment - 2149
Item # 868664
Description
The all-composite T2™ is the first block with no metal shackles or rivets to corrode and is the lightest soft-attach block Harken has ever designed. These blocks are also designed for Soft attachment which provides a fair lead and reduces friction.
Features:
Fiber-reinforced high-strength nylon resin side plates have no metal fasteners
The attachment line is routed through the block head and sheave, reducing load on the side plates
The "Through Head" design also serves as a safety backup for your system
The composite sheave spins on ball bearings with fitted races, for low-friction rolling
Soft attachments reduce weight and noise, while allowing the block to articulate to align with the load
A length of covered Spectra® line is included
Tie, splice, or lash to almost anything
The simple construction requires no lubrication
Blocks flush clean with fresh water
Includes a length of line that can be tied, spliced or lashed to almost anything
Ideal for use with:

Lightweight traveler controls
Mainsheet and vang systems
Cascades
Bridles
Specifications:
Maximum Working Load: 485 lbs (220 kg)
Breaking load: 1200 lbs (544 kg)
Weight: 0.9 oz (25 g)
Sheave diameter: 1 9/16" (40 mm)
Maximum line size: 3/8" (10 mm)
Note: do not use Harken Equipment for human suspension.
Part Numbers for Harken 40 mm Single Block with T2 Soft-Attachment - 2149