Groco SweetTank Holding Tank Odor Neutralization System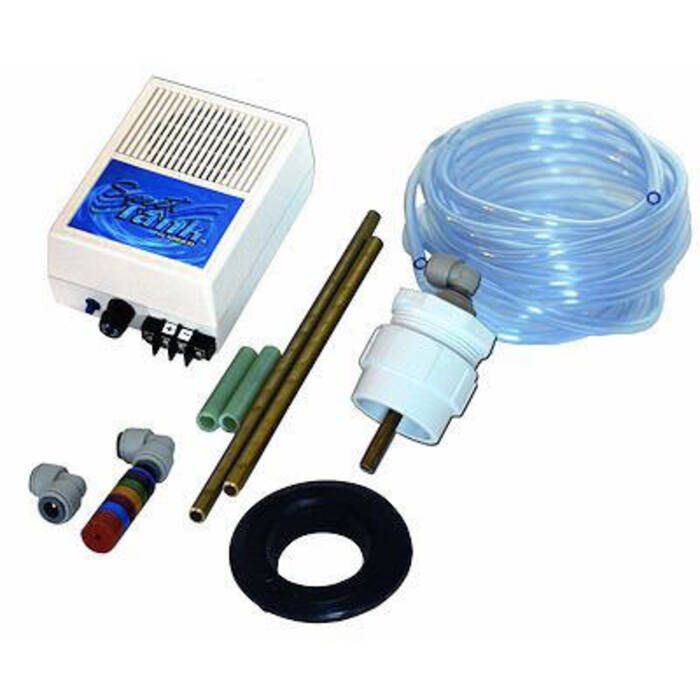 Groco SweetTank Holding Tank Odor Neutralization System
Item # 867885
Description
The Groco SweetTank™ odor neutralization system kit for existing tanks stops unpleasant holding tank odors by inducing a continuous flow of air into the holding tank through a submerged bubbler establishing an oxygen rich environment where odor causing anaerobic bacteria cannot survive.
Features:
Stops odors without the use of chemicals or filters
Uses less than 3W of DC power
Can be mounted to the top or side of the tank
Does not require winterization
Specifications:
For Tanks up to 18" deep
Includes 10' of 3/16" I.D. flexible air tubing
Includes 1 1/2" NPT plug assembly to fit an existing tank port. If no port is available than you will need to cut a 2-1/2" hole in the tank and use the included rubber tank seal and the threaded Adapter
Note: System requires a 5/8" or larger tank vent.
Part Numbers for Groco SweetTank Holding Tank Odor Neutralization System