Groco PNC-Series Pipe Nipples with Check Valve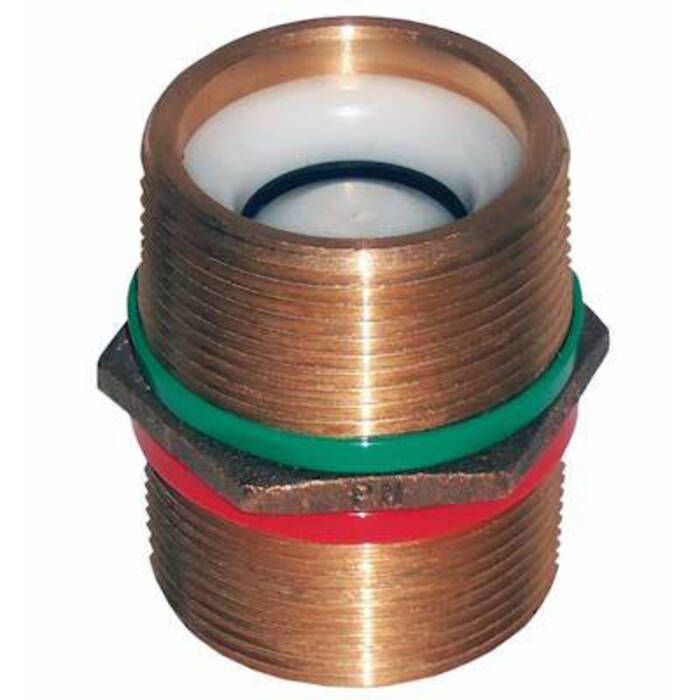 Groco PNC-Series Pipe Nipples with Check Valve
Item # 867741
Description
Features:
PNC-Series Check valves can be used to keep a pump primed that is not self priming, on bilge pumps to keep the pump from cycling on and off from water draining back into the sump from the discharge line after the pump shuts off, and are sometimes used in hot water heaters to prevent the heated water from draining back to the tank

Boat builders are considering PNCs to keep engines and AC systems primed when the boat is on a lift or trailer

PNC Nipples are made from PN Series cast bronze nipples
A Check Valve is placed inside to prevent back-flow in plumbing systems
Requires virtually no space - the installer is usually plumbing several components together with pipe nipples, and PNC is basically a pipe nipple
The check valve imposes almost Zero flow restriction and requires less than1/2" PSI to open
Colored bands indicate the flow direction (Green to Red) and direction is confirmed by the permanent laminated tag
Use PNCs anywhere the user wants to avoid back-flow (except fuel systems)
Available Models:
PNC-500 Size: 1/2" NPT x 1/2" NPT x 1.77" Long
PNC-750 Size: 3/4" NPT x 3/4" NPT x 1.77" Long
PNC-1000 Size: 1" NPT x 1" NPT x 2.34" Long
PNC-1250 Size: 1-1/4" NPT x 1-1/4" NPT x 2.51" Long
PNC-1500 Size: 1-1/2" NPT x 1-1/2" NPT x 2.49 " Long
PNC-2000 Size: 2" NPT x 2" NPT x 2.37" Long
Note: Do Not Use in diesel fuel or gasoline applications.
WARNING
---
This product can expose you to chemicals which are known to the State of California to cause cancer, birth defects or other reproductive harm.
For more information go to www.p65warnings.ca.gov.
Part Numbers for Groco PNC-Series Pipe Nipples with Check Valve