General Ecology Aqua-Polish Microfiltration Cartridge - 600001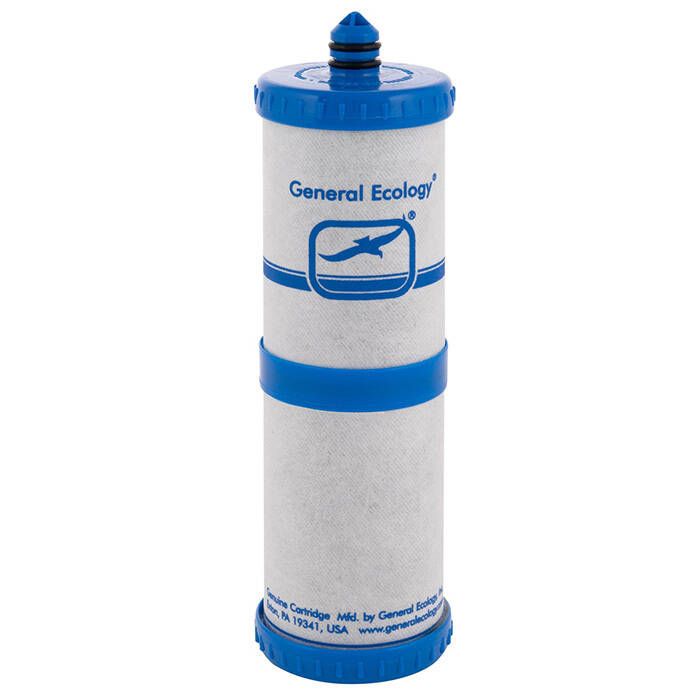 General Ecology Aqua-Polish Microfiltration Cartridge - 600001
Item # 866651
Description
General Ecology Aqua-Polish® Microfiltration Cartridge AP-10
Features:
Cartridge employs microfiltration version of General Ecology's Structured Matrix™ technology
Aqua-Polish matrix rated at 1 micron Particle Retention (compared to Seagull IV matrix rated at 0.4 micron)
Physically removes microscopic and visible dirt, scale and other larger particulate contaminants
Also removes foul tastes, odors, and various waterborne cysts
Specifications:
General Ecology Model No. 600001
Avg. Cartridge Capacity: 5000 gal. @ 6.5 GPM Flow Rate
Particle Retention Rating: 1 micron
Working Pressure: 25 - 100 psi
Working Temperature: 33 - 100°F
Note: Aqua-Polish element can be cleaned and back-washed for extended removal capacity.
Part Numbers for General Ecology Aqua-Polish Microfiltration Cartridge - 600001