Gemeco Airmar 10-Conductor Inline CHIRP Cable Splice - D00342H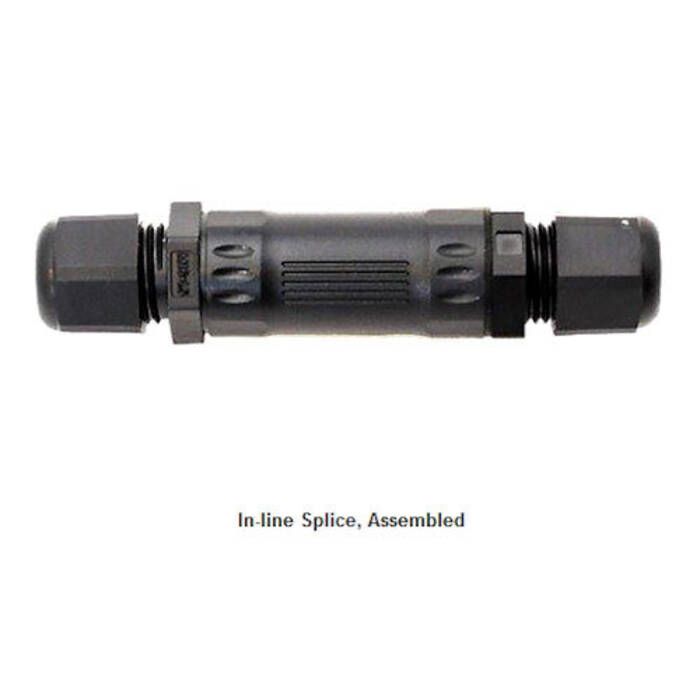 Gemeco Airmar 10-Conductor Inline CHIRP Cable Splice - D00342H
Item # 866626
Description
Gemeco has introduced a new line of in-line splices that can be used to connect CHIRP transducers to the correct connector for a given application. These splices are available in two models, one for wires with up to 6 conductors and one for wires with up to 10 conductors (this product).
Features:
Waterproof gland fittings rated to IP67
1.3mm hex-head wrench included
In-line splices can also be used to connect two wire segments for non-CHIRP transducers
Makes secure in-line cable splicing as easy as stripping cable and turning a screw
Integrated cable gland provides strain relief and ensures a watertight connection
Solder-less screw terminal connections allow field servicing of the splice without cutting or soldering
Applications: Ideal for use in tough environments such as engine rooms, bilge or sailboat mast
Specifications:
Airmar D00342H Inline Cable Splice 10 conductor
Includes Gemeco circular connector
Style: In-line splice
Cable gland waterproof connector
Temperature range: -40° C~100° C
Material: (Connector Body) nylon 1.3 mm
Hex head wrench included
Note: Airmar makes an adapter box for Raymarine CHIRP applications, and Garmin makes its own adapter boxes for use with its blue 8-pin and orange 12-pin connectors.
Part Numbers for Gemeco Airmar 10-Conductor Inline CHIRP Cable Splice - D00342H