Garmin Reactor 40 Steer-By-Wire Standard Corepack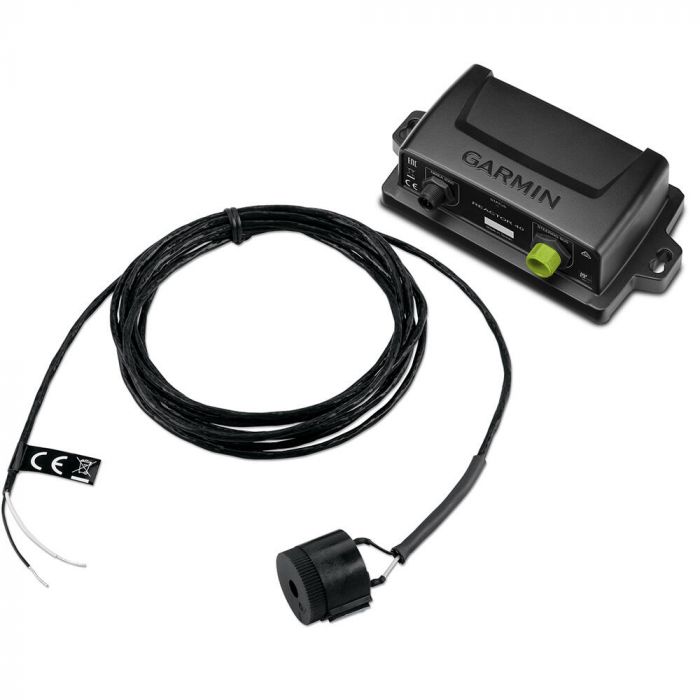 Garmin Reactor 40 Steer-By-Wire Standard Corepack
Item # 956114
Description
Designed for powerboats and sailboats, the Reactor 40 autopilot gives you the extra hand you need, so you can explore paradise worry-free. The Reactor 40 mechanical/retrofit/solenoid corepack works with a wide variety of steering systems. Features a solid-state 9-axis AHRS that can be mounted nearly anywhere. Even when you're pitching or rolling, this autopilot reacts to sea conditions to keep you on course.You just want to get on the water, so we made calibration fast and easy. Combine with your compatible Garmin chartplotter, and control your autopilot from anywhere on your boat.
Corepack Features:
Direct or cable-actuated steering systems to support heading hold, wind hold, step turns and tack/jibe modes
With its advanced solid-state 9-axis AHRS, you can mount Reactor 40 nearly anywhere, in any orientation
Hold your course on the sea this autopilot reacts to conditions, so you can remain confident even when you're pitching or rolling
All autopilots require commissioning and calibration, Reactor 40 makes it quick and easy
Control your autopilot from anywhere on your boat by using your compatible Garmin devices, including the Reactor autopilot remote
On hydraulic installations, this corepack allows for optional Shadow Drive technology to automatically disengage the autopilot when you turn the wheel
Choose between class A, class B compact or class B drive units for your steering system (sold separately). All Garmin linear drives include built-in rudder feedback sensing
Corepack Specifications:
CCU Specifications:

Dimensions: 3 19/32" (91.4 mm) diameter
Weight: 5.6 oz (159 g)
Temperature range: 5°F to 131°F (from -15°C to 55°C)
Case material: Fully gasketed, high-impact plastic, waterproof to IEC 529 IPX7 standards
CCU cable length: 9.5' (3 m)
NMEA 2000 power input: 9-16V
NMEA 2000 LEN: 3 (150 mA)

Buzzer/Alarm Specifications:

Dimensions: 29/32" x 1" (23 x 25 mm)
Weight: 2.4 oz (68 g)
Temperature range: 5°F to 131°F (from -15°C to 55°C)
Cable length: 10' (3.0 m)
Optional GHC 20 Features:
Compatible with legacy Garmin autopilots as well as newer Garmin autopilots; can be controlled with quatix marine watch
Large, bright 4-inch color glass-bonded display with anti-glare finish
Easy to read from a distance and 170 degree viewing angle
Enhanced night time readability with backlight dimmer and full color or new red/black or green/black color schemes
Enhanced daylight readability with new high-contrast color option
Optional GHC 50 Features:
Bright 5" anti-glare WVGA touchscreen
Edge-to-edge glass display aligns perfectly with your high-end GPSMAP chartplotters, creating a stunning look for your helm
Controled by wired or wireless remote for a navigation experience that works best for you
If you have multiple compatible Garmin devices on your boat, you can share information among them for a more integrated marine system
Works with all GHP Reactor autopilots, select Quatix multisport marine smartwatches, the Garmin autopilot remote and GRID 20 remote
Included:
GHC 20 or GHC 50 helm control display (optional, dependent on option selection)
Reactor 40 CCU (Course Computer Unit)
CCU cable
Buzzer
NMEA 2000 drop cables (2 m)
NMEA 2000 power cable
NMEA 2000 T-connectors
Male and female terminators
Documentation
WARNING
---
This product can expose you to chemicals which are known to the State of California to cause cancer, birth defects or other reproductive harm.
For more information go to www.p65warnings.ca.gov.
Part Numbers for Garmin Reactor 40 Steer-By-Wire Standard Corepack