Garmin GMR Fantom Open Array Radar without Pedestal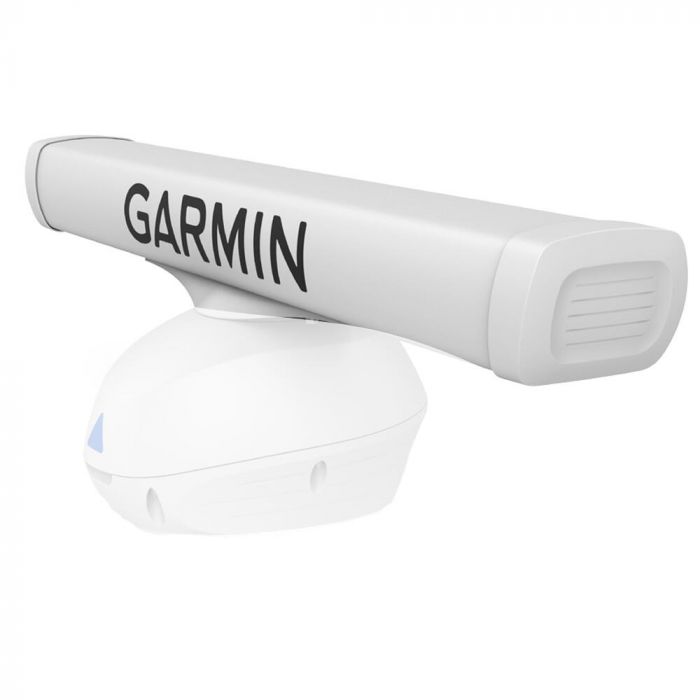 Garmin GMR Fantom Open Array Radar without Pedestal
Item # 956130
Description
This open-array radar highlights moving targets in color and gives you excellent close and long-range target detection, even in fog or rain.
Features:
Know what's coming. MotionScope technology shows targets in color as they move toward you or away
Get high resolution without wasting energy, thanks to pulse compression
Add even more detail to your maps with radar overlay even in a split-screen view
Rotation speeds of 24 RPM for reduced power consumption and 48 RPM for fast screen updates
Horizontal beamwidth provides a high-resolution image and high antenna gain to pick out even weak targets at a distance
MotionScope uses the Doppler effect to detect moving targets and highlight them in different colors so you can navigate around other boats or severe weather or toward fishing spots where birds feed at the surface
This radar doesn't have any complex user settings to deal with, so it's easy to install and start using
Adjust the size of objects on the radar image
Locate flocks of birds at the water's surface where baitfish are also likely to be found
A historical "trail" is left on the screen to help you quickly and easily identify moving targets and potential collision threats
Single radar antenna is capable of providing split-screen images on your chartplotter for both close and long range
Using dual radar provides redundancy and allows each display unit on the boat to pull data from one of two different radar sources
Gain automatically adjusts levels to optimum settings for harbors, near shore and offshore in open waters
Gain automatically adjusts sea clutter for calm, medium and rough sea conditions
Overlay radar images onto your chartplotter's map page. You can add an optional autopilot or heading sensor (sold separately) for best results
Mini-automatic radar plotting aid (MARPA) tracks up to 30 selected targets, helping you keep track of other vessels and avoid collisions
Set the safety zone, and receive an alarm when an object enters the zone
Variable range markers (VRM) and electronic bearing lines (EBL) allow rapid measurements of distance and bearing to vessels and land
Specifications:
Waterproof rating: IPX6
Max Wind Load: 80kt
Rotation Speed: 24 and 48 rpm (high speed only available in single range mode with MotionScope disabled, and on range settings of 12 NM or lower)
Max Range: 72 nm
Minimum Range: 6 m
Radar Type: Open-Array
WARNING
---
This product can expose you to chemicals which are known to the State of California to cause cancer, birth defects or other reproductive harm.
For more information go to www.p65warnings.ca.gov.
Part Numbers for Garmin GMR Fantom Open Array Radar without Pedestal