Furuno Airmar B260 Thru-Hull Transducer with High-Speed Fairing - 526TID-HDD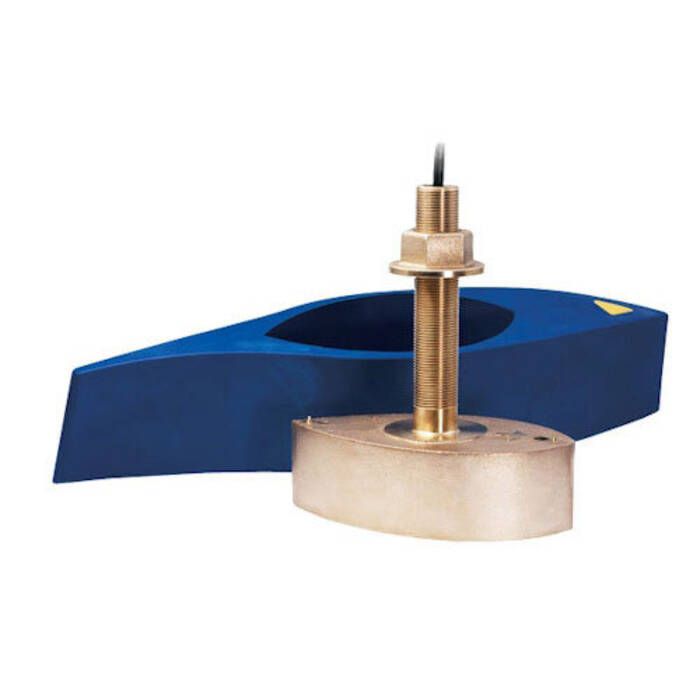 Furuno Airmar B260 Thru-Hull Transducer with High-Speed Fairing - 526TID-HDD
Item # 866470
Description
The B260 Thru-Hull Transducer provides accurate depth and temperature functions in a high-speed fairing block. Recommended for sport fishing boats larger than 26' (8m) and small-to-mid-size commercial fishing boats.
Features:
Bronze thru-hull transducer with temp, built-in diplexer and hi-speed fairing block, 1kW (10-pin)
10-Pin connector ships with high-speed fairing block, #AIR-033-391
Interfaces to any 600 W or 1 kW echosounder
Recommended for sport fishing boats larger than 26' (8m) and small-to-mid-size commercial fishing boats
Includes temperature sensor
Transducer ID option
Broadband ceramic technology
Crystal-clear image detail, resolution
Distinguishes individual fish targets and fish tight to bottom
Designed for fiberglass and wood boats
Exposed temperature button gives precise readings with fast response time
Fairing block protects transducer, orients beam vertically
Vertical beam puts maximum energy on bottom and targets
Streamlined shape of fairing block delivers excellent high-speed performance up to 35 knots (40 MPH)
Exclusive Xducer ID® Technology
Specifications for each transducer are measured, saved and available to the end user
Automatic configuration of echosounder to transducer enables echosounder to adapt to the transducer, providing an optimized system
Data simplifies diagnosis, warranty and troubleshooting (provides transducer part number, housing style, serial number and date of manufacture)
Continuous monitoring of ceramic operating temperatures
Transducer profile information can be presented on the OEM echosounder display
Specifications:
1,000W Power
20/6 degree Beam Angles
RMS Power: 1kW
Thru-Hull, Bronze Housing
Q at 50 kHz: 8
Q at 200 kHz: 8
12 m (39') cable with OEM connector
Beamwidth: 50/200 kHz

50 kHz - 19°
200 kHz - 6°

Maximum Depth Range:

50 kHz: 529 m to 735 m (1,800' to 2,500')
200 kHz: 206 m to 294 m (700' to 1,000')
WARNING
---
This product can expose you to chemicals which are known to the State of California to cause cancer, birth defects or other reproductive harm.
For more information go to www.p65warnings.ca.gov.
Part Numbers for Furuno Airmar B260 Thru-Hull Transducer with High-Speed Fairing - 526TID-HDD