Forespar Garboard Drain Flange with Plug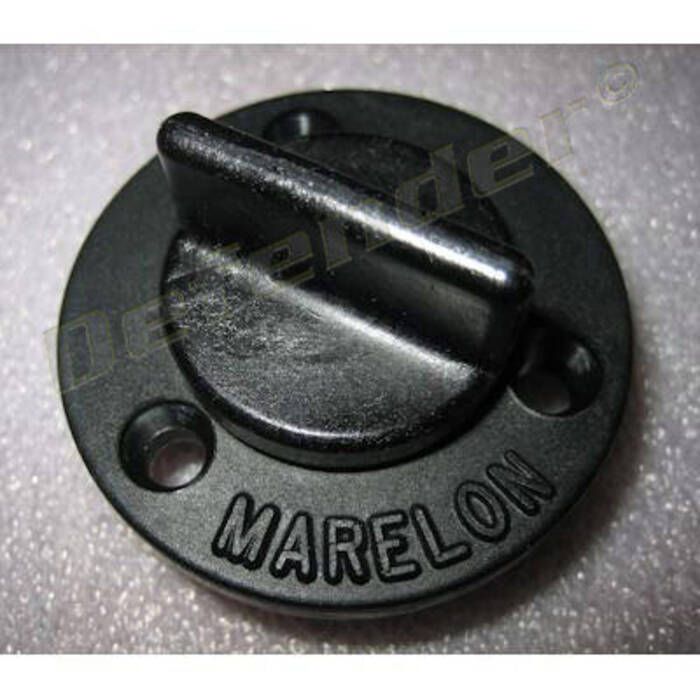 Forespar Garboard Drain Flange with Plug
Item # 865936
Description
Marelon® is the only synthetic material to be approved by the Marine U.L. (Underwriters Laboratories) for use below the waterline and has passed the same stringent tests as bronze.
Features:
It exceeds the ISO standards and is approved by the A.B.Y.C. (American Boat and Yacht Council)
Marelon® plumbing systems are corrosion and electrolysis resistant and will not freeze or become brittle with age or temperature extremes
Marelon® is the choice of top quality boat builders worldwide
Specifications:
Material: Marelon
Will Not Corrode
Direct Replacement for OEM Bronze Drain Plugs
Hole Pattern matches OEM Drain Plug Flange
Available in Black or White
Dimensions:

(A) Drain Sleeve OD: 1"
(B) Flange OD: 2"
(C) Mounting Holes: 1-5/16"
(D) Sleeve Depth: 1/2"
Part Numbers for Forespar Garboard Drain Flange with Plug