Force 10 6-Outlet Spark Ignition Box - 72655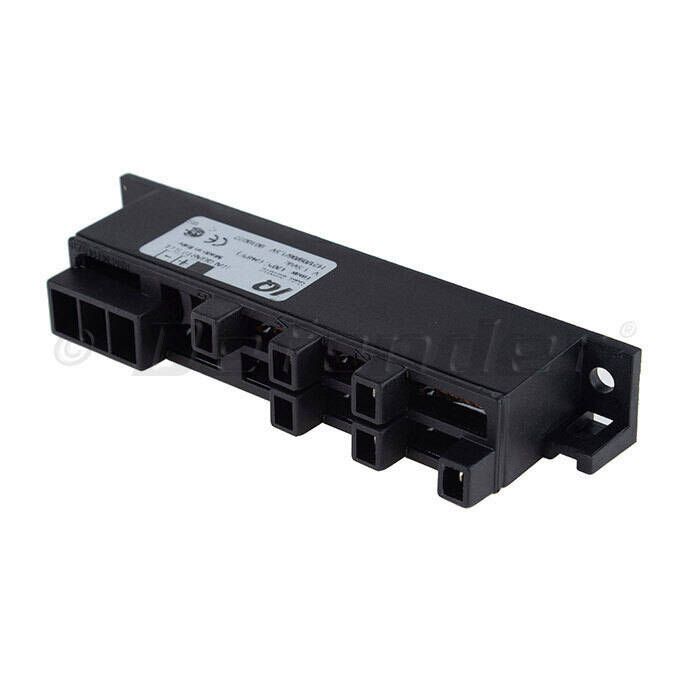 Force 10 6-Outlet Spark Ignition Box - 72655
Item # 865848
Description
The Force 10 (6) Outlet Spark Ignition Box fits all Force 10 (3) and (4 )burner stoves. The ignition box contains the battery source for energizing up to 6 spark plugs which light the stove.
Features:
Provides an output voltage of >18kV at a frequency of 2-3 Hertz to the spark plugs from an input of 1.5V DC supplied by a AA battery source
When the box is energized (circuit closed) the box will supply power to all the attached spark plugs
Replacement of the Spark Box:

The spark box is located either on the bottom brace at the back of the unit, or on the upper right stove side behind the top grill back depending on the age of the unit
Remove all of the wires from the box
Remove the box from the unit by undoing the nuts and bolts and install the NEW box

Wire Placement: For 3 Burner units, the open output terminal must be grounded to the stove frame
Warning Remove the battery before replacing Ignition box
WARNING
---
This product can expose you to chemicals which are known to the State of California to cause cancer, birth defects or other reproductive harm.
For more information go to www.p65warnings.ca.gov.
Part Numbers for Force 10 6-Outlet Spark Ignition Box - 72655