FLIR MD-625 Static Thermal Night Vision Camera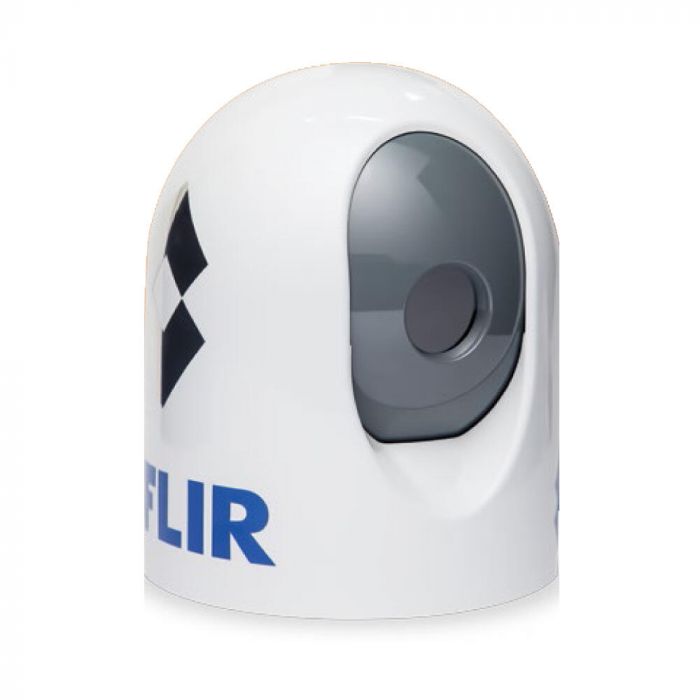 FLIR MD-625 Static Thermal Night Vision Camera
Item # 959865
Description
This affordable, fixed-mount thermal night vision system helps with steering around obstacles, collision avoidance and finding people in the water at night. Simple to mount and easy to integrate into your existing electronics, MD-Series' display can be mounted separately on your dashboard, or the feed can be integrated into an existing display to save space.
Now even small boats can see clearly at night with the MD-Series Fixed Mount Thermal Night Vision Camera from FLIR.
Fast-moving crafts will appreciate the enhanced long-range performance of the MD-625 camera with a high-resolution 640 x 480 thermal imager and 25mm lens. The MD-625 has a 2X and 4X digital zoom for enlarging distant targets & 30 Hz refresh for smooth, clear images.
The MD-Series delivers stunning detail and clarity day or night thanks to its state-of-the-art FLIR thermal imaging technology. The camera can easily detect floating objects, navigation aids, other vessels, and even people in the water with ease.
Engineered for smaller cruising, fishing and sailing vessels, MD-Series is both compact and lightweight. The camera measures 5.9" in diameter and just 7" high. The small footprint allows the camera to easily mount on any T-top, cabin roof, radar arch or mast.
Specifications:
Sensor type: 640 × 480 VOx Microbolometer
FOV: 25 × 20 deg. (NTSC)
Focal length: 25 mm
E-zoom: 2x, 4x
Image processing: FLIR Proprietary Digital Detail Enhancement
Video format: NTSC
Thermal video resolution: 320 x 240
Thermal frame refresh rate: 30 Hz
HFoV: 24 deg.
Digital Zoom: 2x
Size: 6" x 7"
Weight: ~ 3 lbs
Pan/Tilt Adjustment Range: Pan: ±30° per key, Tilt: +34°, -27° (Locked in at Installation)
Video Output: NTSC or PAL, 30 Hz or <9 Hz
Connector Types: F-type BNC with BNC-to-RCA adapter included for video out
Power Requirements: PoE injector required per IEEE 802.3af
PoE Injector: Power Requirement 12-24 VDC
Power Consumption: 4.8 W nominal; 12.5 W max
Operating Temperature Range: -13°F to +131°F (-25°C to +55°C)
Storage Temperature Range: -40°F to +185°F (-40°C to +85°C)
Automatic Window Defrost: Standard at Power-Up
Sand/Dust: Mil-Std-810E
Water Ingress: IPx6 (heavy seas, powerful jets of water)
Shock: 15 g vertical, 9 g horizontal
Vibration: IEC 60945; MIL-STD-810E
Lightning Protection: Standard
Salt Mist: IEC60945
Wind: 100 knot (115.2 mph)
EMI: IEC 60945
Thermal range protection:

Detect Man (1.8 m x 0.5 m): ~2,700' (0.44 nm)
Detect small vessel (2.3 m x 2.3 m): ~ 1.2 nm
Included:
Camera Head with 11" pigtails
25' Analog Video cable,
25' Ethernet cable
PoE injector
Operator Manual CD
MD-625 Owner's Manual (1.55 MB)
MD-625 Installation Instruction
Joystick Control Unit Reference Guide
WARNING
---
This product can expose you to chemicals which are known to the State of California to cause cancer, birth defects or other reproductive harm.
For more information go to www.p65warnings.ca.gov.
Part Numbers for FLIR MD-625 Static Thermal Night Vision Camera