FLIR M364 Stabilized Marine High Definition Thermal Camera - E70525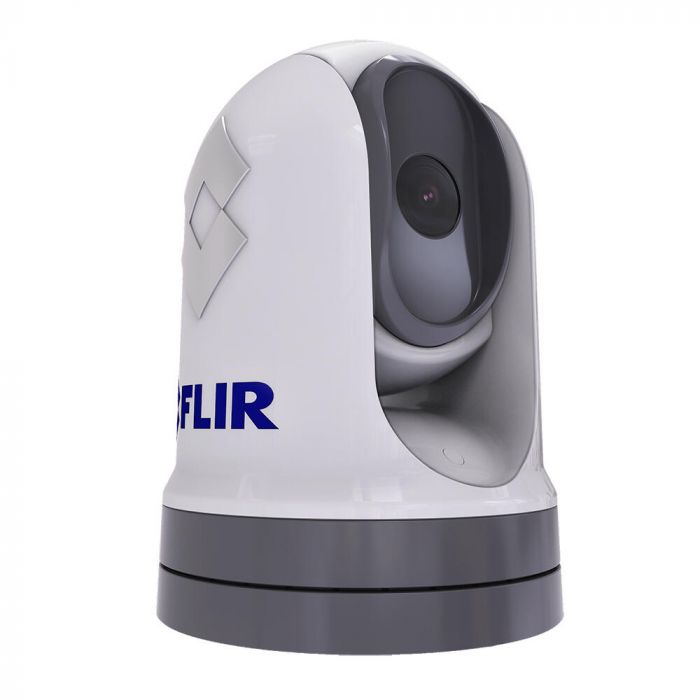 FLIR M364 Stabilized Marine High Definition Thermal Camera - E70525
Item # 865813
Description
The FLIR Stablized Marine Thermal Imaging Camera gives every mariner the power to see at night like never before. FLIR Thermal Cameras make pictures from heat, not light, helping you see landmarks, bridge abutments, and other vessels clearly in all light conditions from daylight to complete darkness. Thermal night vision improves your ability to see rocks, buoys, floating debris, and even helps you find people in the water, vital when just a few minutes makes all the difference in the matter of survival. See more -and see farther- than every other night vision technology around.
Features:
Safe navigation in low visibility environments:
Thermal imaging offers vision in complete darkness, glare, and light fog
Powered by the breakthrough FLIR Boson thermal imaging core
Thermal resolution up to 640 x 512
Smooth image refresh rates up to 30 Hz
Advanced onboard image processing technology
ClearCruise Augmented Reality
Enabled when paired with Raymarine Axiom MFDs (sold separately)
Stable viewing in heavy seas keeps eyes on target
Two-axis mechanical stabilization virtually eliminates the effects of pitch, heave, and yaw
Integrated AHRS (Attitude Heading Reference Sensor)
Horizontal stabilization automatically keeps the camera on scene as you maneuver
Exceptional connectivity with navigation and security systems
Optional joystick control unit and multifunction navigation display integration
ONVIF-compliant for PTZ security camera functionality
H.264 IP video stream, HD-SDI lossless, and analog video output
Sold each
Specifications:
Power Requirements: 12 to 24V DC
Power Consumption: 41W typical, 56W typical (with heaters on)
Note: FLIR recommends using a 75W power supply
Detector Type: 640 x 512 VOx Microbolometer
Video Refresh Rate: 30 Hz
Field of View: 24° x 18°
Focal Length: 18 mm
Focus Fixed 12' (3 m) to infinity
Optical Zoom N/A
E-Zoom 4x Continuous
Pan/Tilt Adjustment Range:
360° Continuous Pan
+/- 90° Tilt
Analog Video Output: NTSC
Analog Video Connector Types: BNC
Water Ingress: IPX6 (heavy seas, power jets of water)
Weight: 13.9 lbs (6.3 kg) without mounting riser; 14.9 lbs (6.75 kg) with mounting riser
Dimensions:

Base diameter: 8.7" (222.2 mm) Height: 12.9" (328.3 mm)

Camera attached to mounting riser:

Base Dia. (with seal): 10" (254.0 mm)
Height: 14.4" (365.5 mm)

Range Performance:

Person in the Water: ˜ 1,500' (457 m)
Small Vessel: ˜ 0.67 nm (1.3 km)
Note: These are saleable to US only addresses.
Part Numbers for FLIR M364 Stabilized Marine High Definition Thermal Camera - E70525