FLIR M300C Stabilized Marine High-Definition Low-Light Camera - E70605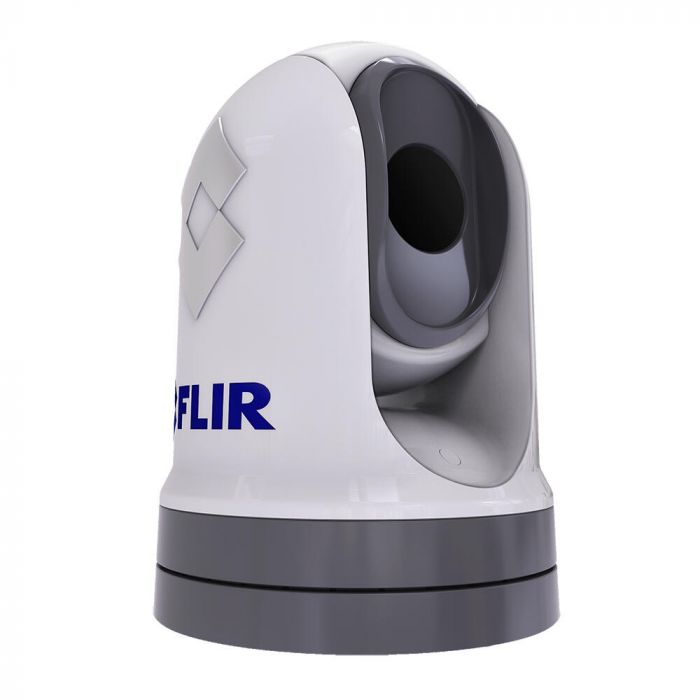 FLIR M300C Stabilized Marine High-Definition Low-Light Camera - E70605
Item # 865811
Description
The FLIR M300C Marine high-definition camera with active gyro-stabilization combines a high-performance, visible marine camera with long-range optical zoom capability.
The M300C offers positive target identification for law enforcement, commercial, and recreational applications. Advanced gyro-stabilization provides steady imaging in rough sea conditions, and allows the M300C to monitor targets or hazards over long distances continuously. Exceptional low-light performance from the M300C gives captains enhanced awareness once the sun dips below the horizon.
Features:
High Definition Navigation:

Low-light, HD visible imaging sensor and long-range zoom offer enhanced target identification
Better than binoculars, the M300C with 30x optical zoom and image stabilization delivers superior, long-range imaging and positive target identification
Ultra-low light camera technology provides visible imagery in the most challenging lighting conditions
Overlay AIS targets, chart objects and waypoints in real time when combined with Raymarine Axiom and award-winning ClearCruise™ augmented reality technology

Steady View in rough seas :

Stable viewing in heavy seas keeps eyes on target
Two-axis mechanical stabilization virtually eliminates the effects of pitch, heave, and yaw
Electronic stabilization minimizes low frequency rumble and vibration
Integrated AHRS (Attitude Heading Reference Sensor)
Horizontal stabilization automatically keeps camera on scene as you maneuver

Seamless Integration:

Exceptional connectivity with navigation and security systems
Optional joystick control unit and integration with multifunction navigation displays
ONVIF-compliant for PTZ security camera functionality
H.264 IP video stream and HD-SDI lossless digital video interface
Composite analog video (SD) for integration into legacy displays
Specifications:
Power requirements: 12 to 24V DC
Power consumption: 41W typical, 56W typical (with heaters on)
FLIR recommends using a 75-watt power supply
Water ingress: IPX6 (heavy seas, power jets of water)
Dimensions:

Base diameter: 8.7"(222.2 mm)
Height: 12.9"(328.3 mm)
Camera attached to mounting riser:

Base Dia. (with seal): 10.0"(254.0 mm)
Height: 14.4"(365.5 mm)

Detector Type: 1/2.8" Exmor R CMOS
Lines of Resolution: High Definition up to 1080/30p
Minimum Illumination: 0.1 lux (50 IRE, 1/30s, ICR off, slow shutter off, high sensitivity off) / 0.0008 lux (30 IRE, ICR on, slow shutter 1/4s, high sensitivity on)
Zoom: 30× Optical Zoom
E-Zoom: 12x Focal Length 129 mm to 4.3 mm
Field of View Optical: 63.7° x 35.8° WFOV to 2.3° x 1.29° NFOV
Pan/Tilt Adjustment Range 360° Continuous Pan, +/- 90° Tilt
Analog Video Output: NTSC
Analog Video Connector Types: BNC
Note: These are saleable to US addresses only.
Part Numbers for FLIR M300C Stabilized Marine High-Definition Low-Light Camera - E70605