FireBoy-Xintex Manual/Automatic Low Profile Fire Extinguishing System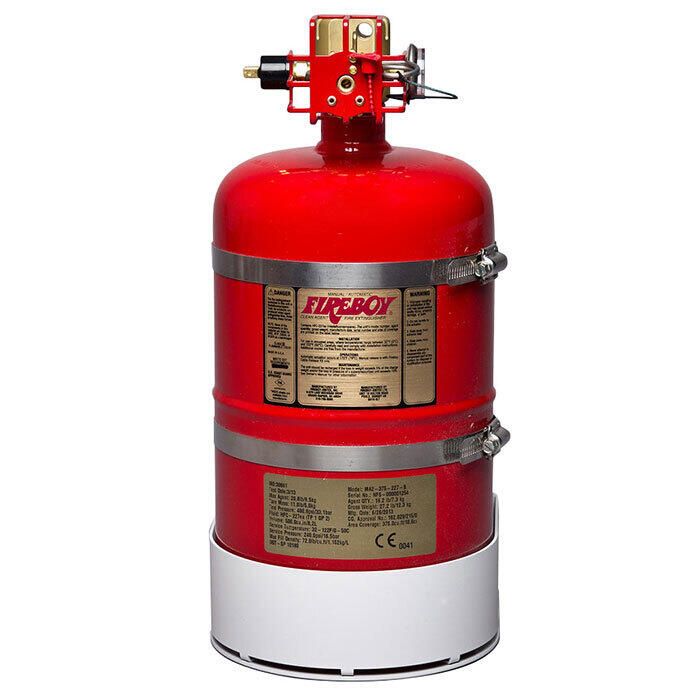 FireBoy-Xintex Manual/Automatic Low Profile Fire Extinguishing System
Item # 933993
Description
FireBoy-Xintex's Manual / Automatic low profile series Fire Extinguishing System is manufactured for a broad range of applications, including marine, industrial, and commercial uses. This system is heat activated to discharge fire protection fluid automatically at 175° F (79° C) with no operator intervention required. When the Fireboy System discharges, the extinguisher is designed to rapidly empty its cylinder and extinguish the fire within seconds. No clean-up is required.
Features:
Pre-engineered, total flooding system designed to combat fires in engine rooms and machinery spaces
Automatic discharge at 175° F (79° C) with optional manual release
No water or powdery residue
Easy to read color coded pressure gauge on cylinder - identifies "charged/discharged" status
Powder coated 1020 cold rolled steel mounting bracket with stainless steel straps
2" Round system status indicator light
Locking lever for increased safety when removing or installing cable
Specifications:
Actuation temperature: 175° F (79° C)
Clean agent chemical: FK-5-1-12
System pressure: 360 psi (@ 70° F)
Dimensions: 10" Diameter x 24.5" height
Included:
(1) Fire extinguisher
Mounting bracket with straps
System status indicator light
Owner's manual with installation instructions
Note: Fireboy's Manual Discharge Cable allows for the manual discharge of an MA system (not included, sold separately).
Part Numbers for FireBoy-Xintex Manual/Automatic Low Profile Fire Extinguishing System