Edson Stainless Two Drink Holder - 878ST-2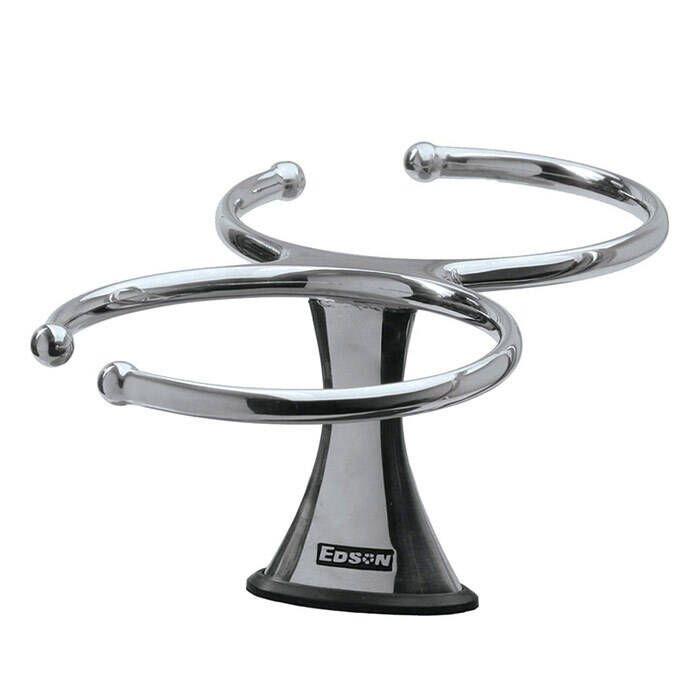 Edson Stainless Two Drink Holder - 878ST-2
Item # 865230
Description
Edson's Stainless Steel Two Drink Holder is cast from solid marine-grade 316 stainless steel. It is available with cast stainless brackets for mounting to Edson Steering Pedestal Guard Pipes which allows them to mount within easy reach of captain and crew. It is also available for mounting to a flat surface, or to a base (white poly or unvarnished teak) for easy portability to a convenient location anywhere on the boat.
Features:
Designed to fit koozies, cans, mugs and large cups up to 3-3/8" in diameter
Elegant design features an open frame to accommodate coffee cup handles
Sits 3" high when installed and are highly polished in Edson's classic "boat jewelry" style
Well rounded edges and a sleek design that will look great on any boat
Cast in marine-grade stainless, they won't rust, bend or break
Threaded stud for mounting and locater pin to keep from rotating (washer and nut included)
Note: For installation, an installed threaded stud allows a secure through-bolt installation and a locator stud keeps them from turning once in place.
Part Numbers for Edson Stainless Two Drink Holder - 878ST-2