Edson Pedestal Wheel Brake - 689ST-456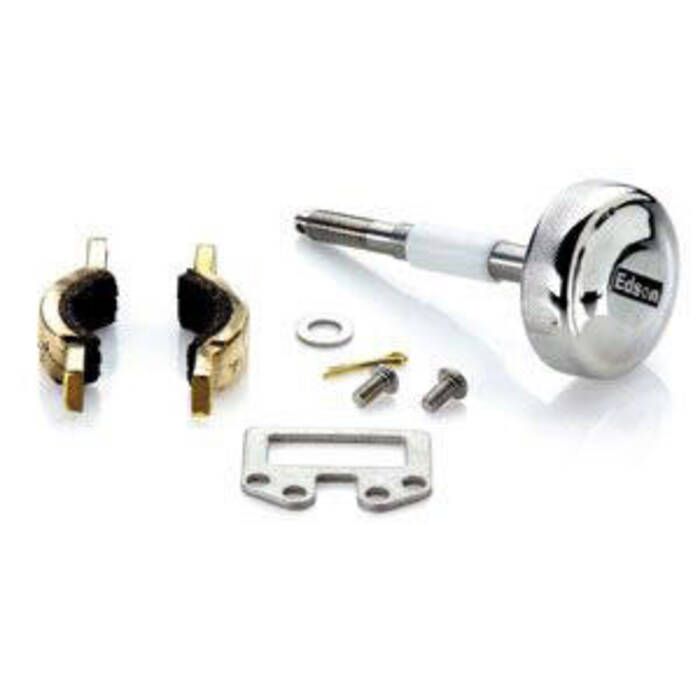 Edson Pedestal Wheel Brake - 689ST-456
Item # 865205
Description
The Edson Friction Brake for Pedestal Steerers (689ST-456) fits pre-2003 Edson Pedestal Steering Systems. It is designed to dampen the action of the wheel and is the most popular accessory for all steerers. Especially handy on long runs or when operating under power, these brakes can be used to secure the wheel under most conditions and will hold the boat on course while the helmsman trims a sheet or goes below.
Features:
The brake can always be overridden by the helmsman
Brake is constructed of bronze with long-lasting brake linings and are supplied with a stainless shaft and brake knob
For safety, the handle is designed to "pop off" if a line gets tangled around it
Edson pre-drills all holes required for the installation of the wheel brake which allows an Edson wheel brake to be retrofitted in approximately 20 minutes
Note: Since 2003, all steerers feature thru-shaft wheel brakes and this brake kit is not applicable for these newer pedestals.
Part Numbers for Edson Pedestal Wheel Brake - 689ST-456