Edson Comfort Grip Leather Wheel Cover Kit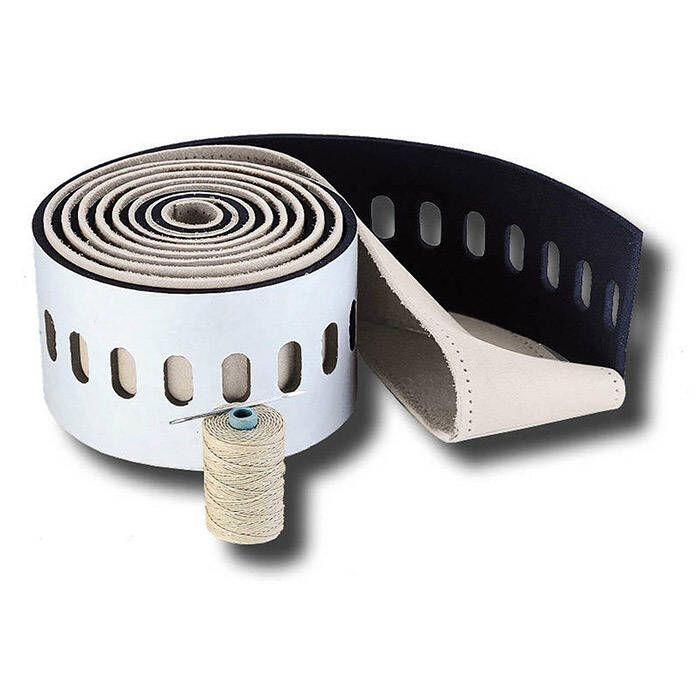 Edson Comfort Grip Leather Wheel Cover Kit
Item # 865148
Description
Create your own luxury steering wheel with Edson's exclusive "Comfort Grip" Leather Wheel Covering Kit. Give your wheel the ultimate feel! Edson's do-it-yourself Leather Wheel Covering kit looks great and make any wheel softer and warmer to the touch.
Features:
"Comfort Grip" cushions the wheel and has contoured finger grips on the inside of the wheel rim
Only Edson uses orthopedic grade cowhide - considered to be the highest quality leather available
Wheel cover stays supple even when subjected to harsh marine environments
Cover will also fit your non-Edson wheels
Dove gray color
Should be installed with suede side out
In the Box:
A pre-punched leather cover
Double sided sticky tape
Thread
Needle
Complete instructions
Note: Edson's stainless Destroyer Wheels were redesigned in 2001 and now feature 5 or 7 spokes (depending on wheel diameter) as well as a larger 1" wheel rim. Because of this difference, Edson now offers two sizes of leather Wheel Rim Covers: one for "oval" 7/8" wheel rims and another for newer "D" shaped, 1" wheel rims.
Part Numbers for Edson Comfort Grip Leather Wheel Cover Kit