Dometic VD-05 CoolMatic 80 Series Evaporating Unit - 755400105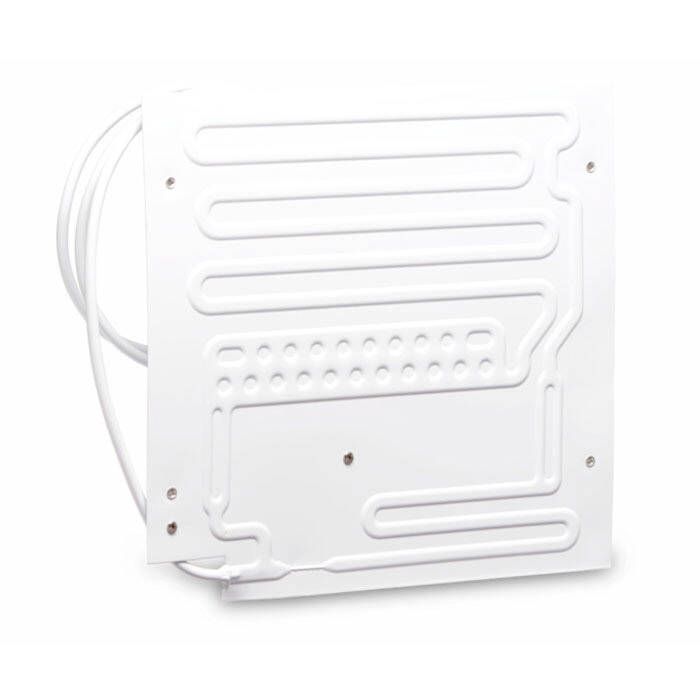 Dometic VD-05 CoolMatic 80 Series Evaporating Unit - 755400105
Item # 865004
Description
Performance, efficiency, and quality are hallmarks of the CoolMatic 50 Series cooling components. The O-shape Dometic VD-07 CoolMatic 50 Series Evaporating Unit is suitable for small refrigerator capacities.
Features:
Suitable for small refrigerator capacities
Compact, easy-to-install with self sealing valve couplings
Fully variable external thermostat enables convenient temp control
Temp is easy to monitor with LED indicator
The CoolMatic Series is specifically designed to survive the rigors of the harsh marine environment, and to provide exceptional performance in hot and humid conditions, erratic or low voltage, and continuous use
Only Environmentally-safe R-134A refrigerant is used
Specifications:
Refrigeration: 3.5 cu. ft. (99 liters)
Configuration: O-Shape evaporator
Horizontal installation
Power: N/A
Amp Draw: N/A
Dimensions: 1" x 14.8" x 13.7"
Click Here to See More Application Information about this Product
Part Numbers for Dometic VD-05 CoolMatic 80 Series Evaporating Unit - 755400105