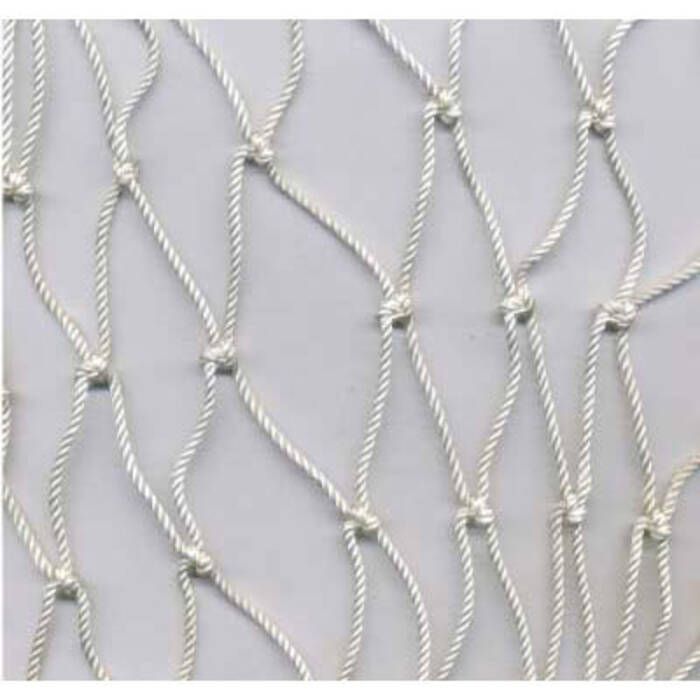 Diamond Nets Safety Netting
Item # 864773
Description
Diamond Nets Safety Netting uses a conventional knotted web which is 80% stronger than knotless netting. Protect small children, pets or loose gear from going overboard. It's perfect for lifeline netting and to child proof a boat, a deck or patio.
Diamond Nets Safety Netting is made from DuPont 6-6 nylon type 728, which is the same yarn that automobile air bags are made from. UV inhibitors are introduced during the yarn manufacturing process. In addition, they further enhance the UV stability during the dyeing and finishing process. Netting has been weather and UV tested and it retains 80% of it's original strength after a simulation of 6 years exposure to sun and salt spray in southern Florida conditions.
Features:
Heavy-duty netting constructed of Dupont #36 nylon twine
Breaking strength: 320 lb
Material: DuPont 6-6 nylon type 728
2" squares
Sold by the linear yard
Note: Part number 130N, is measured and sold by it's relaxed length. When the width of the netting is stretched to 26" (Its approximate installed width) the overall length that has been purchased will shrink by approximately 30%. Please remember to purchase approximately 30% more to compensate for the relaxed length measurement (which is how it is measured and sold).
Part Numbers for Diamond Nets Safety Netting