Seachoice Pyramid Mooring Anchor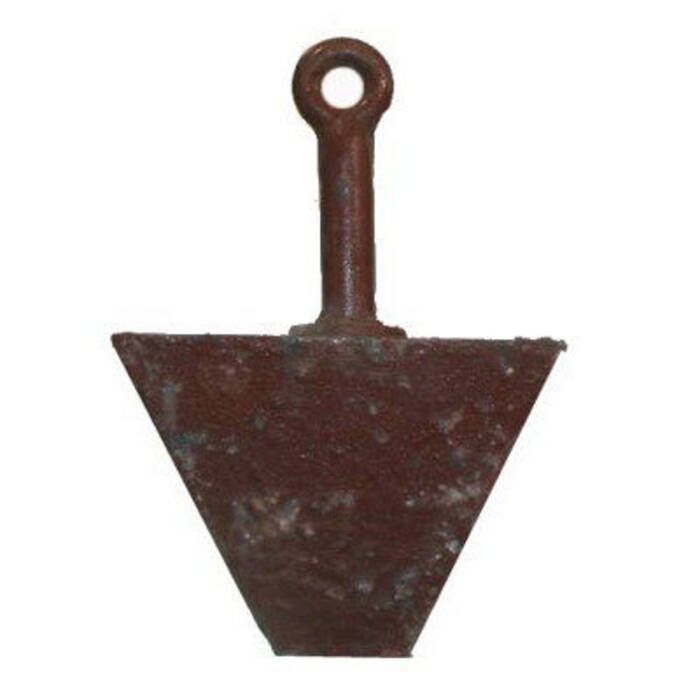 Seachoice Pyramid Mooring Anchor
Item # 872038
Description
Looking for a reliable anchor for your boat? Consider the Seachoice Pyramid Mooring Anchor, a one-piece cast iron permanent mooring anchor that can be used in both fresh and saltwater; effective in hard, rocky, or sandy bottoms.
Features:
Rapid setting: The anchor is designed to quickly set itself by presenting a digging edge that can penetrate the bottom, ensuring you stay securely anchored
Versatile: It can be used in tidal waters, where the short anchor shaft helps prevent chain wrap-around, and in shallow waters, which means there is less chain wrap-up and potential hull damage
Strong and sturdy: The large diameter eye of the anchor is designed to accommodate a properly sized shackle and chain for recommended mooring weights, ensuring that it's up to the task
Imported quality: This is an imported product, meaning you can trust in its quality and performance
Factors to consider
Notes: Actual weights may vary by + / - 15%. Effectiveness of the anchor depends on several factors including proper embedding in the bottom, using the recommended scope, and considering wind, wave, tide, and current conditions. Consult local harbor master when determining mooring anchor weight.
Part Numbers for Seachoice Pyramid Mooring Anchor