Defender Launching Wheels for Inflatable Boats up to 440 lbs - 7085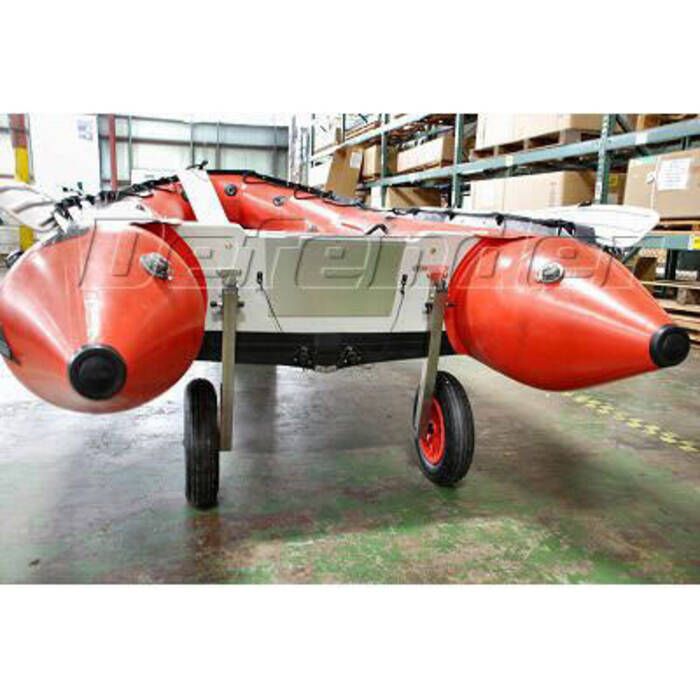 Defender Launching Wheels for Inflatable Boats up to 440 lbs - 7085
Item # 871941
Description
Stainless Steel Launching Wheels easily install on almost any inflatable for simple transporting to the water! Wheels swivel up when not in use - swivel down when needed. Large tires with plastic rims are durable and can support up to 440 lbs All hardware needed to install is included along with easy to follow instructions.
Features:
Stainless steel construction
1 3/8" x 1 3/8" square tubing
5/8" axle
All included mounting hardware is stainless steel (8 bolts, 8 nuts and 8 washers)
Large tube tires size 3 1/2" x 8"
Tire height: 14 1/2"
Plastic rims
440 lbs (200 kg) weight limit
4-Bolt pattern: 2 1/8" x 4 1/4"
Swivel and lock up and down
Strut overall length: 19.75"
Distance from the axle to mounting pin: 18"
Sold as a pair
Please note these launching wheels are intended for use on flat hard surfaces only and should not be used with gear or people in the boat.
Part Numbers for Defender Launching Wheels for Inflatable Boats up to 440 lbs - 7085