Chafe-Pro Wooly Chafe Guard Single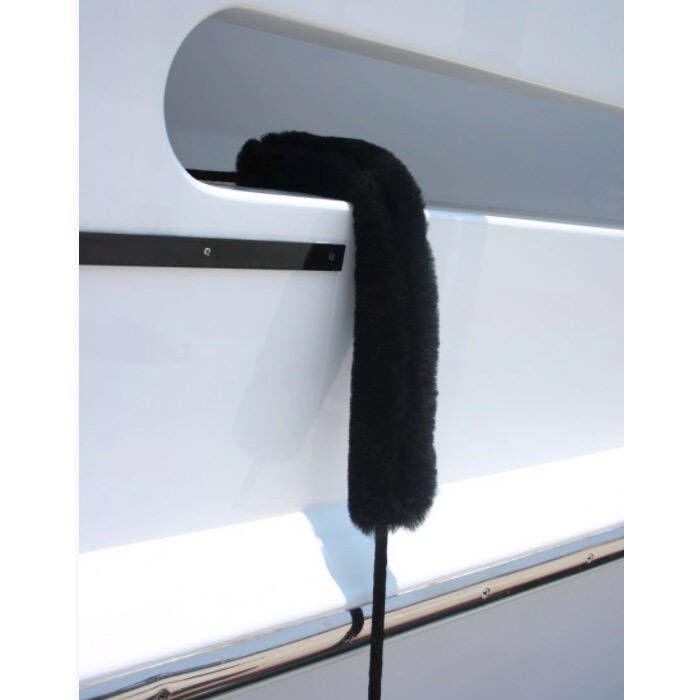 Chafe-Pro Wooly Chafe Guard Single
Item # 864028
Description
The Chafe-Pro Wooly was manufactured to prevent fender and dock lines from scuffing paint or gelcoat finishes on yachts. As with all Chafe-Pro products, the Wooly is designed to withstand the harshest of marine environments, as they are constructed of the highest quality materials.
Features:
Installs on to lines already in position
Uses a unique arrangement of nylon hooks to hold in a protective position
Constructed out of marine grade, abrasion-resistant polyester and nylon textiles
Resistant to damage from UV radiation
Won't deteriorate from the effects of mildew
Can be installed in an eye-splice, turned on a capstan or windlass, or run through a chock
Sold each for installation on lines already in position
Specifications:
Fits line size: 3/8" - 5/8"
Material: Polyester and nylon textiles
Sold each
Note: It is recommended that the Black Wooly be used on Black lines only; color bleed may result.
Part Numbers for Chafe-Pro Wooly Chafe Guard Single