C.S. Johnson Splice Line Lifeline Gate Kit - Midship - SLK-GKM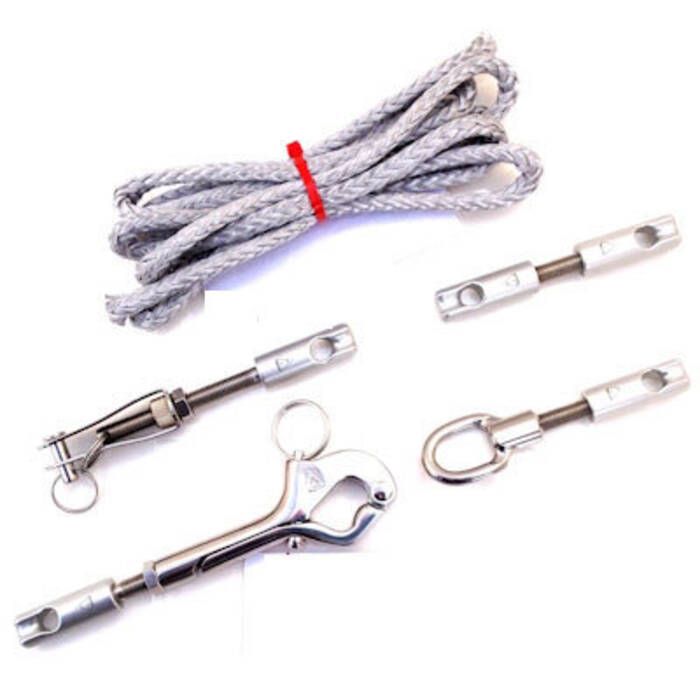 C.S. Johnson Splice Line Lifeline Gate Kit - Midship - SLK-GKM
Item # 863645
Description
The C.S. Johnson SLK-GKM Splice Line Midship Lifeline Gate Kit is designed to alow you to add or replace a lifeline gate. It includes all of the components necessary for (1) gate. This kit is for use with 1/4" Dyneema line.
Features:
Complete midship lifeline gate kit for single lifeline
Built with patented "Over Center" design unlike other foreign made designs
The load is on the hook body instead of the swinging hook itself
This design makes release pin easier to operate and less likely to snap open with force
Applications: Midship for (1) Side Only
Includes: Pelican Hook, Adjuster, Eye to Splice and Splice to Splice Connectors
Connector Maximum Line Size: 5/16"
In the Box:
(1) LS-3100 Over Center Pelican Hook
(1) LS-3300 Eye to Splice Connector
(1) LS-3400 Adjuster
(1) LS-3200 Splice to Splice Connector
(6) Feet of 1/4" (6 mm) Gray Dyneema Line
Instructions
Part Numbers for C.S. Johnson Splice Line Lifeline Gate Kit - Midship - SLK-GKM