C.S. Johnson Splice Line End Fitting - Toggle Jaw with Splice Eye - LS-3600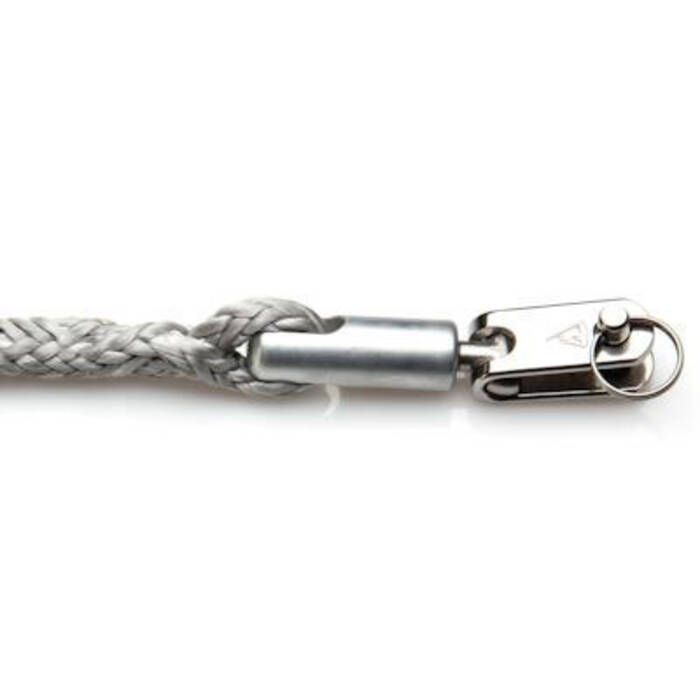 C.S. Johnson Splice Line End Fitting - Toggle Jaw with Splice Eye - LS-3600
Item # 863643
Description
Johnson Marine's LS-3600 Splice Line End Fitting - Toggle Jaw with Splice Eye allows you to easily splice high- tech Dyneema line to standard lifeline fittings.
Features:
Machined out of 6061-T6 aluminum and then hard anodized
Designed to be light weight and easy on the line
Both US Sailing and ISAF now allow Dyneema/Spectra life lines for offshore racing
Dyneema/Spectra is also a great product for the cruising sailor that wants to replace their stainless steel lifelines
Splice line fittings all made in one size
The maximum size line that can be used is 6 mm (1/4")
The same Dia. as vinyl coated Stainless Steel lifeline
The pin size is 1/4" on those fittings that have pins
The overall length of the "bullet" part of the splice line is 1-5/8"
The Dia. is 9/16"
Note: One end of the splice does need to be done on the boat
Part Numbers for C.S. Johnson Splice Line End Fitting - Toggle Jaw with Splice Eye - LS-3600