C.S. Johnson Open Body Lifeline Kit - SLK-5200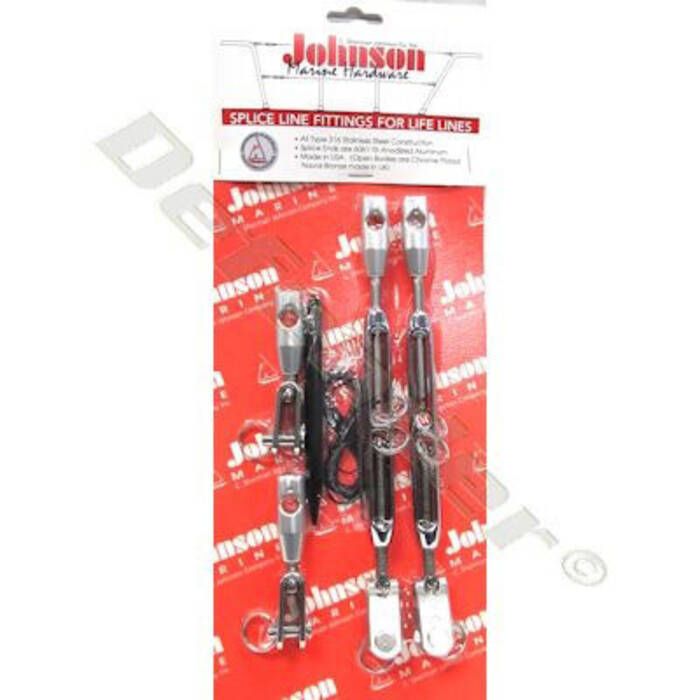 C.S. Johnson Open Body Lifeline Kit - SLK-5200
Item # 863594
Description
In the Box:
(2) Open body turnbuckles with splice line fitting (LS-5200)
(2) Toggle jaw with splice eye fitting (LS-3600)
Turnbuckle and Jaws have Splice Line Fittings
Splicing fid
Whipping twine and needle Instructions
The C.S. Johnson SLK-5200 Open Body Lifeline Kit is designed for use with 1/4" Amsteel Line. The turnbuckles and jaws have splice line fittings for use with the Amsteel.
Features:
This kit includes fittings for (2) lifelines without gates
Customer will need to purchase 1/4" Amsteel to complete the kit
Length determined by Lifeline run
Add approx. 12" per Splice
Line Sold Separately
Part Numbers for C.S. Johnson Open Body Lifeline Kit - SLK-5200