C.S. Johnson Life Line Gate Eye with Stud and Splicing Eye - Right Hand - 20-52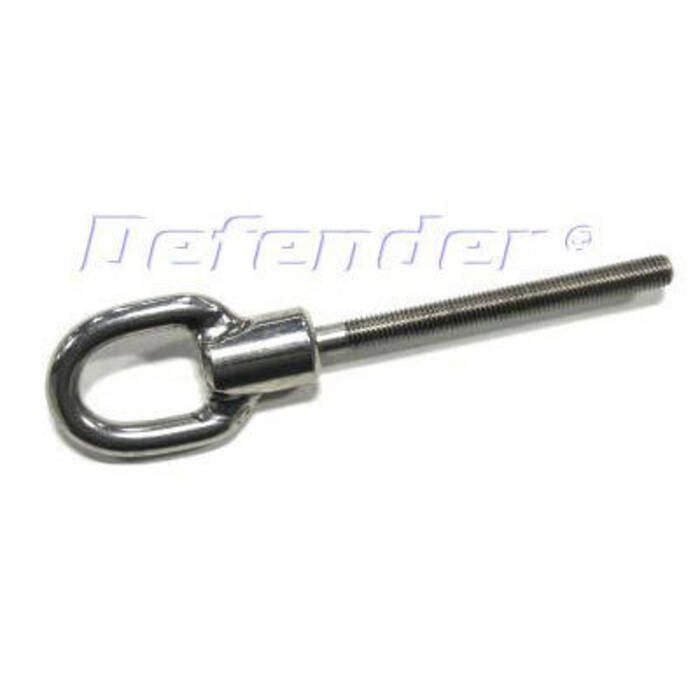 C.S. Johnson Life Line Gate Eye with Stud and Splicing Eye - Right Hand - 20-52
Item # 863587
Description
The C.S. Johnson Right Hand Thread Life Line Gate Eye with Stud and Splicing Eye (20-52) is designed to mate with the LS-1900 Turnbuckle.
Features :
Lifeline Gate Eye with Stud and Splicing Eye
Thread: 1/4"-28 Right Hand Thread x 2-1/2"
Material: Stainless Steel
Applications: LS-1900 Turnbuckle
Lifeline Fittings with eye ends for today's high-tech, low stretch line
Johnson recommends using 5/16" (8 mm) Dyneema ( Amsteel ) line
This line is a 12 strand single braid, 1/7th the weight of 1/4" 1x19 cable, offering the same strength at about the same cost
Johnson recommends changing out the line at 3 year intervals
Professional splicing recommended.
Part Numbers for C.S. Johnson Life Line Gate Eye with Stud and Splicing Eye - Right Hand - 20-52